WARNING: This post is going to rock your world and show you a kind of love that the world doesn't believe exists.
Susan and Ryan are dear friends of ours. We've had the true joy of walking through life with them the last few years and watching them daily choose love when so many would throw in the towel. Although they've endured deep trials that still impact their marriage today, the Russells are one of the most hopeful and fun couples I know. Not to mention, they are the masters of game nights and come up with the most creative game ideas.
Susan is also an extremely talented musician and songwriter. Her new album, Not Alone, should be out this spring. Check out her music and snag a free download at her site: http://www.susanbenjey.com/music.html
Please remember that when we share like this we are leaving ourselves vulnerable. This is our chance to love on Susan and Ryan. Please make sure to leave a comment thanking her for sharing or letting her know how her story has encouraged or comforted you.
Before you read her post, I want to share some quick stats with you.
68% of young men and 18% of young women look at pornography once per week. (I believe these numbers are much higher than reported.)
Pornography is listed as a culprit in 58% of divorce cases. (No matter how you try to convince yourself, pornography is not victimless.)
If you or your spouse is struggling with temptation towards pornography, please seek help. XXXchurch is a great online resource, but I encourage you to tell a close friend or your pastor and begin taking steps together towards recovery. If you're spouse is not convicted about their addiction, seek help for yourself and pray pray pray for the Holy Spirit to lead him or her to repentance and help.
Susan Russell married her husband, Ryan, on June 21, 2008.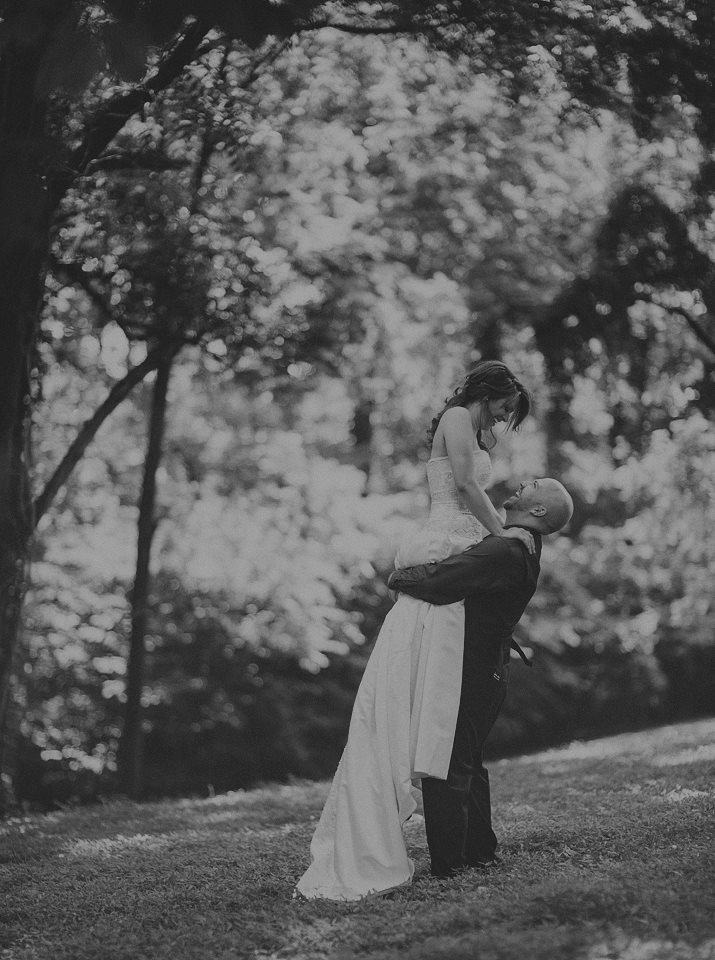 1)    Tell us your courtship story. How did you meet and end up married?
The thing is, Ryan doesn't remember meeting me over lunch with friends.  All in all, it was a good thing – since I was in some kind of "I'm a mature 18-year-old college girl" funk and wrote him off as a weirdo.  We "re-met" at Belmont through the same mutual friends, and after a year of sand-volleyball tournaments, game nights, concerts, and all the other college things to do, I realized that Ryan was actually a stud who would never think of asking a girl like me out.  
His parents came to town to celebrate his birthday and even though I was sure I had mortally embarrassed myself in front of them, they called him a few days later and asked about "that Susan girl" and "why he wasn't dating her".  Our first date was ice cream and walk in the park, and then we wrote letters over the summer.  Ryan was at Pine Cove in Texas, and I was in Michigan.  I was certain I wanted a relationship by 2 weeks in, but it took Ryan until September and some good advice from a friend to give it a try.  So from start to finish, after 1 year of friendship, 2 years of dating, and 51 weeks of engagement, we got married.
2)    On your wedding day if someone had asked why you were getting married, what would you have said?
I think I'd have said because Ryan was my best friend, I loved him, it was the next logical step, and because it also felt like God was leading us that way as well.  I would not have given you a highly emotional answer or anything full of fireworks.  I certainly loved Ryan, but I was also sober to the gravity of the life-altering decision I was making.  Funny thing – I still had no clue exactly what that life-altering would look like or mean.
3)    If someone asked you today why you have stayed married, what would you say?
Partly because I love Ryan and want to see a strong healthy relationship grow, and partly because I committed before God to love this man.  I can honestly say though, that it is an act of God that we've made it this far.  We don't have some kind of super marriage stamina…we can only say that we've been willing to work hard and that God has slowly walked us on.
4)    Do you have children? If so, how has having children affected your marriage?
I guess our geriatric black lab doesn't really count!  I'll have to take a rain check on this one.
5)    What has been one of your greatest trials in your marriage and how did you all overcome it?
One of the only truly wise things anyone said to me before we got hitched was this: "The hardest year is the year you're in, because every day you have to wake up and make a choice to love."  It was profound, unsolicited, and may just be the truest description of marriage.  And I, of course, had no clue what that would actually look like.
The first year or so was really smooth sailing for us, but in year two it was as if someone hit "pulverize" on the blender of life.  Ryan was attending a course offered by our church on sexual integrity and we ended up in a counselor's office sorting through questions that had surfaced.  That day Ryan admitted for the first time to having a sexual addiction that had started when he was 14.  He had not had an affair, but he had not been faithful to our marriage and to me.  It sent me reeling.  I knew before we were married that he struggled with pornography from time to time, but the depth of his fight was Ryan's secret.  We were hugely disconnected, since he'd been aware of his problem and working towards healing for a while.  I was playing catch up.  I was sent back to day one of our relationship, unsure of what was real and what wasn't.  It was like sorting through the wreckage of a house whose foundation had collapsed.  I didn't know how to trust, and I was hurt and angry.
We jumped into counseling, although the first round of it wasn't a great experience.  We both felt boxed in by our counselors, and misunderstood/mistrusted by each other.  I had hard questions that many people didn't know how or want to answer.  I lost good friends who just weren't able to walk with me into the deepness of our pain.  I was given advice in extremes.  People told me to be silent and keep it to myself, to get out while I still could, to seek revenge and to put Ryan's faults on display.  True friends told me to keep trying, to be open, reminding me that Ryan was a good man seeking reconciliation and change.
The short version is that we just kept doing the next best thing.  We kept going to counseling – trying it on and leaving what didn't fit.  We talked, fought, cried, and just kept walking.  We were gut-level honest with a small group of couples that reciprocated authentic relationship and have now become some of our closest friends.  They along with our other close friends walked patiently with us and gave us room to be a mess.  They allowed us to be real.
We did cover a lot of ground and come to a point where we thought we had "gotten through" it, but that assumption was shortly corrected by a new round of brokenness.  This time, the advice from way back echoed loudly in my head.  Every day you have to wake up and choose to love. For a Christian, choosing to love is choosing to let go of your ability to make it happen.  The logical part of me hated and still hates this.  I want to be able to work hard enough, perform well enough, and manage efficiently enough to control a happy and healthy relationship.  This however, is not possible for someone who will always fall short, always fail, and can never be or do my way to perfection.
Through more marriage therapy and deepened friendships, the truth of the matter has become clear: We aren't ever going to arrive.  Christ has promised to continue to transform our hearts and minds to be more and more able to love each other, but the minute we think we've figured out how to do it is the minute we've lost sight of what's true.  We are two broken people who must rely only on God's ability to hold our feeble hearts together.  This is the daily choice we make.
6)    What has been the most challenging aspect of being a wife?
Hmm.  That someone else has a front row seat to my brokenness.  It's freeing and embarrassing all at the same time that Ryan gets to watch me stumble through life, and sometimes be on the receiving end of my failure.  He can love me and encourage me in a unique way that is so very good for me, but it sure would be easier to not share my junk with anyone.
7)    How has being a wife changed you?
I'd say it has caused me to see how judgmental I have been and can be.  I've learned that no story is truly black and white, and it's incredibly difficult for me to watch other people make hasty decisions about those around them.  I've learned that I can't control anything (although I may still try).  I also know what authentic relationship feels like and would never trade it.
8)    What does date night look like for you?
Baja Burrito, TV show marathons, and walking around home depot dreaming up all the ways we could "invest".
9)    What are the top three things/people that pull you away from or compete with your marriage? How do you deal with them?
1 – Time management is a struggle for me.  I like to be productive, and can easily put work or career goals ahead of time with Ryan, or simply time to work on my own physical, mental, emotional, and spiritual health.  This is a current wrestling match that I find is best handled through scheduling better.  We make a budget for our money, one for time is not a bad idea.
2 – Entertainment.  I get sucked into mindless entertainment and lose ground on being intentional… again, it's about discipline with time.
3 – Comparison.  It's easy to focus on all the things that are external to our marriage: media, other couples, stereotypes, etc. Our real need is to keep growing what is us and be alright with the unique relationship we have and the pace of life we are living at.
10)    What role has community played in your marriage?
Authentic community was a huge marriage-saver for us.  The first community group we joined when everything was falling apart was a healing and stabilizing environment.  We knew we could share anything and that the other couples were also bringing real life to the table.  We didn't feel as crazy, or alone.  We felt plugged in and carried.  We felt freed, and we felt known.  Without something like it, the loneliness could have easily squashed us.
11)     What's one thing you wish someone had told you before marriage?
People simply told us that we were "such a great couple" without offering any real wisdom on the journey we were about to embark on.  I wish someone had not told us something specific, but that they had asked us the hard questions, that we had been forced to look deeply at ourselves and to really prepare for the journey.  It would not have been a magical fix, but would have equipped us and offered more sure footing.
12)    If you have one final thought or piece of advice to share with current or future wives, what would it be?
It's easy to get hung up on what we think we deserve as a wife, and we need outside perspective to help us see what sort of spouse we are and what we bring to the table.  Open up to honest, true, strong friends. The kind that will speak truth in love and not only encourage and comfort you when you're hurt, but the kind that will challenge you at the right times to continue to see God's faithfulness and goodness.
And finally, when you wake up each day, make the choice to love your husband.
Read Susan's follow-up post with more details on what path they took to healing.
Don't forget to subscribe up top so you never miss a Wednesday Wife story! 
This post is linked up to Sheila Wray Gregoire's Wifey Wednesday post on her To Love. Honor and Vacuum blog.