Selecting the perfect Christmas gift for your wife isn't always easy. After a few years of marriage, I bet you've started to run out of ideas. I decided to put together a list of 101 Christmas gift ideas for wives or the lady in your life. Hopefully this will spark some ideas for you. But remember, only you know what will be the perfect gift for her. Use this as a guide, but make sure you know your wife. Most importantly, give her your love and give with love.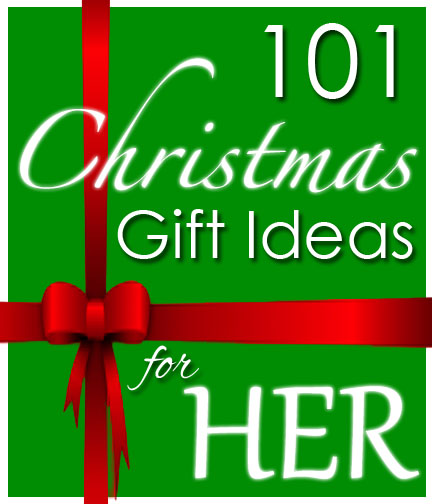 Make coupons for massages from you
Plan a night on the town with you
A girl's night gift certificate – you watch the kids
A family photo book (check group deals sites)
A gift card for wardrobe consulting or personal shopping
A bottle of wine and special wine glass (it tastes better that way!)
Pause gift cards for TV timeouts – yes, even during the game
Manicure – how about enough for one a month?
Heated blanket & her favorite book for curling up on the couch
Get her ring/jewelry polished
Meal service plan like eMeals
Night at a hotel
A weekend road trip – you plan the stops
Biking trip through the hills – if you're in Nashville area, Natchez Trace is a must!
Canoeing – bring a picnic and take your time
Rent a motorcycle
Skiing/snowboarding
Sky diving
Ice skating
Gift card for a nice haircut and style
Tickets to sporting event if she has a favorite team
Pedicure for her and a friend
Gift card to her favorite clothing store
Dance lessons – with you is even better!
Deep clean of home
Tickets to see her favorite artist
In-home spa night
Create a custom perfume for her
Commit to take all meal duties for a week
Cabin weekend in the middle of no where
Romantic night in with a cook
Monthly maid service for a year
Check off that honey-do lis
Buy her this book – Redeeming Love
Give her 52 love notes – one for each week
Make a memory box
Give her cuddle cards – cuddling on command!
Transfer your wedding to DVD/digital
Get that room painted, you know the one. Check with her on color first.
Get old family photos restored/digital
Have her wedding dress preserved
Write her a song
Paint her an original work of art
Buy her music lessons
Yoga gift certificate
Have family in to see her
Donate somewhere in her name
Sponsor a child – World Vision or Compassion International
Enroll her in photography classes
Make her an old-fashioned mix CD or playlist
Reenact your proposal
Get her a gift certificate for nice makeup
Tickets to the symphony
Fly her friends in to see her
Give her art classes (amateur or professional)
Tickers to the ballet
Buy an activity to do together like a puzzle (check out my puzzle post)
Scavenger hunt to a date or gift
Draw her a bubble bath once a week for a year
Clean the car
Organize the garage so she can get her car in
Give her a book about mom from kids
Make a Christmas photo collage
Buy her this book – Captivating
Tickets to a play
Her favorite TV series on DVD
Gift cards for drop off childcare
Record a song your sing for her
Personalized picture frame
Sleep in gift cards – no excuses
A nice journal
Personalized guitar picks
Ornament made by you
Sonos wireless music player– we LOVE ours!
Polaroid camera
iTunes gift card
Make a travel map of places you've been and want to go
Write her a poem – frame it
Order a photo puzzle
Create a family calendar
Jewelry with birthstones of the kiddos
Cooking lessons – only if she has mentioned this before.
Hold me tight workshop
Garden supplies and a promise to help
An e-reader
Spotify premium
New Mattress – everyone loves better sleep
Year of planned dates – one per month
Lots of her favorite candy – off limits to you
Hang gliding and camping trip
Rent a fancy or classic car for a night on the town
Reunite at your honeymoon hotel
Shoe store gift card
Trip to a waterfall
Electric toothbrush – I'm an oral hygiene fanatic and LOVE mine!
Magazine subscription
Hiking trip
Pray for her every day. That's the best gift any wife could receive.
I'd love to add some more to the list. What are some of the best gifts you've ever received?
Pin It