October 16 marked 2 years since Casey got down on one knee and asked me to be his wife. I still vividly remember that night. The cold, drizzling rain. Him having me leave my coat in the car (for the sake of good photos). The candles struggling to stay lit. Clammy hands.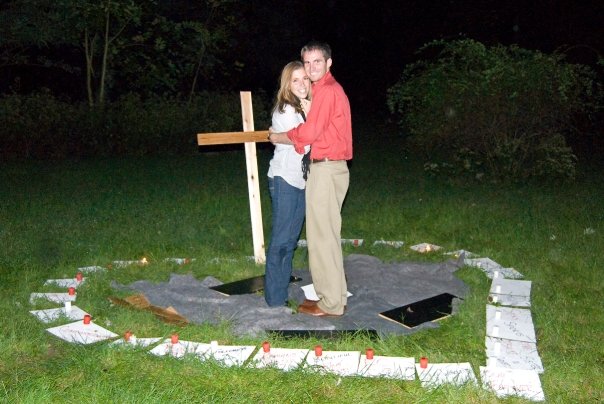 The night couldn't have been more perfect. It's not that nothing went wrong. In fact, a lot went awry that night, but it didn't matter. Casey's heart for me was evident. Even if he did forget to tell me he loved me 🙂
As we remembered the anniversary of our engagement, there was no special ceremony. No romantic dinner. No candles. It was just me and Casey doing what we do best. Worshiping the Lord on Sunday morning. Playing in the park with friends on Sunday afternoon. Enjoying some time relaxing at home at night. We paused briefly to remember the joy leading up to the proposal and the excitement and nerves of that night. We marveled for a moment about how far we've come. "Has it really been 2 years?"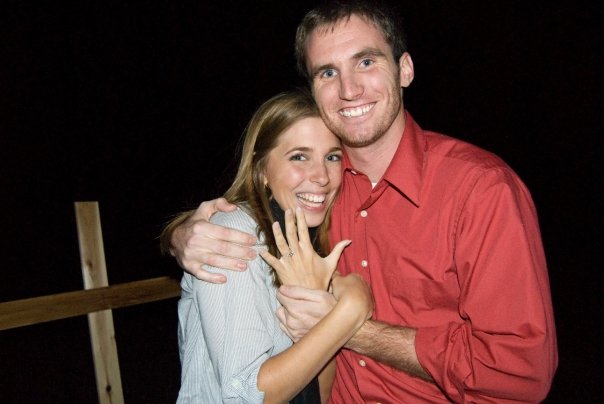 It has. I've been committed to Casey for 2, wonderfully challenging and joyful years. Yet, it still feels like just yesterday.
What is your favorite memory from your proposal?