Welcome, Pinners! This is a transparent blog about life as a newlywed. I'd love for you to follow me on Facebook or subscribe via the box on the right. Don't forget to share your ideas in the comments! – Shana
Coming up with Christmas gift ideas for your husband isn't always easy, especially if you've been married for a while. To help spark some ideas, I've come up with a list of 55 Christmas gift ideas for the man in your life. There's sure to be something he will love. Just remember that you know him better than anyone. Give with love, but more importantly, give your love.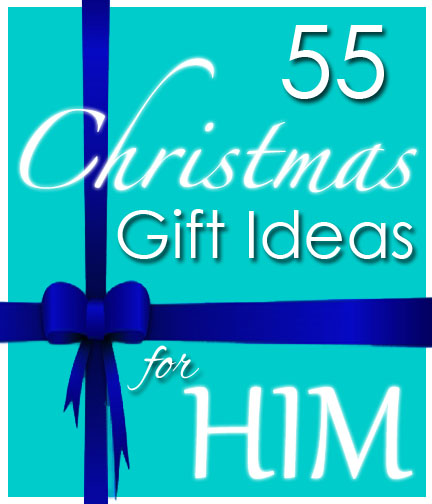 Foot massager
Get his car detailed
Hunting trip
New boots or dress shoes
Cuddle coupons – redeemable at any time
Gourmet coffee or coffee maker
Personalized mug/cup/flask
New tailored suit
Camping trip with the boys or family
52 love notes for every week of the year
Tickets to a sporting event
Breakfast in bed coupons
Golf lessons
Stock car racing adventure
Tools he wants
iPad
Nap coupons – Casey would love 100 of these haha
Fishing trip
Syma remote control helicopter (Casey loves his until it crashed one too many times)
Table tennis set
Nice leather organizer/journal
Beer making kit
Manly bubble bath kit
"Special moments" coupons
Light therapy kit – helps with sleep schedule or natural energy
Ski trip
Weekend at a lake
Old fashioned shaving kit
Baseball spring training trip
Crossword/Sudoku/word search books
Ancestry.com membership
A nice tent or camping gear
Ship or car building set
Personal trainer or cross fit membership (only if he has mentioned it)
Lawn mowing service for a year
Take him on a sexy date and wear a hot new dress
DVD or digital access to his favorite TV series
Updated phone like an iPhone
Custom insoles for his shoes – Casey swears by his.
Massage gift certificates from you or a professional
That high quality whiskey he loves, but would never buy
A nice watch or sporting one depending on his personality
Sonos sound system – one of the best gifts we've ever received
Bluetooth for his vehicle – safety first!
Money clip or Book Book for IPhone (much cheaper on amazon)
Steak house dinner
Music lessons or a Learn and Master Series
Home improvement gift card
Kit for panning for gold
Why we love dad book from the kiddos
Concert tickets
Anything I left off the list? Add it in the comments.