This past weekend Casey and I went to Memphis with The Church at Antioch core team to visit another multiethnic church, Fellowship Memphis. While there we enjoyed some delicious barbeque at Rendezvous and fellowship with our church friends, but the main purpose of our visit was to attend Fellowship Memphis, observe the way they do things, and then have lunch with some of the team members to pick their brains about how they got started.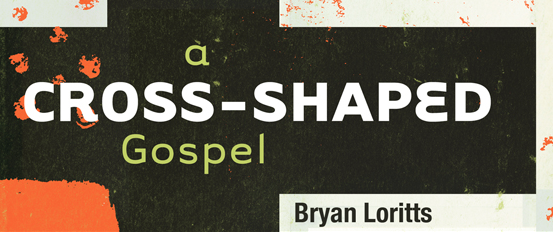 One of those team members was lead pastor Bryan Loritts. You may know Bryan's dad, Crawford, from FamilyLife or you may even know Bryan from the recent book he released, A Cross-Shaped Gospel, or a number of speaking engagements.
The sermon that Bryan gave this past Sunday absolutely blew my mind. Everyone – young, old, black, white, man, woman, married, single – EVERYONE needs to take an hour and a half of their life and listen to this sermon. You won't regret it. Seriously, stop right now and schedule a meeting with yourself to listen to it. I have never heard a more challenging, yet encouraging perspective of Biblical manhood in my life.
If you aren't a man, you might be married to one or may be someday. If not, you have a father, whether present or not. So yes, this applies to you.
My pastor, Ray McKelvy, has often said "If you solve the man problem, you solve the world's problems." Bryan's sermon speaks to the truth of this statment.
Now I have to say that as a woman, and especially a bold, independent wife, this sermon was not an easy one to hear and left me feeling a little disturbed and uncomfortable, but it challenged me with truth. I'm excited to see how God will use this newly discovered truth to change me. So don't expect this to be a 'feel good' message 🙂
I really hope you take some time to listen and let me know your thoughts in the comments.
Click the link below to listen to or download:  Being a John the Baptist in a Herod World
http://www.fellowshipmemphis.org/sermon/saving-the-saved-being-a-john-the-baptist-in-a-herod-world/
And a little side note: Mark another place off my 25 Things at 25 list!