My heart is overflowing with joy tonight. Casey and I were walking through another chapter of Hold Me Tight in marriage class and were extremely stuck when trying to work our way through the holding hands in Chicago disagreement. Unable to do the in-class assignment on our own, we called in reinforcements (i.e. the class counselor) to help us talk it out.
She helped us talk through our emotions and were able to be vulnerable and share with each other, which we've been able to do before, but this time was different. I was able to talk to Casey about how I want to let him lead and want to trust him, but when he knowingly leads us somewhere that I've expressed is an area of fear for me, the trust actually deteriorates. The rehearsal dinner dancing scenario is a perfect example of that.
Later, Casey paired his knowledge with scripture and something just clicked. He realized that empathy was missing from his leadership. I'm going to ask him to write a post from his perspective about what he learned because man was it good stuff!
He did the sweetest thing though. (Ladies I'm warning you, this next part might leave you jealous.) He asked me to go into the bedroom for a surprise (not that kind of surprise). Next to the bed was a brand new journal. He had written a note describing how this would be our journal to share with each other our emotions, struggles, spiritual growth, whatever we feel. I was already tearing up (and remembering how many of these journals I would keep with various friends in middle school).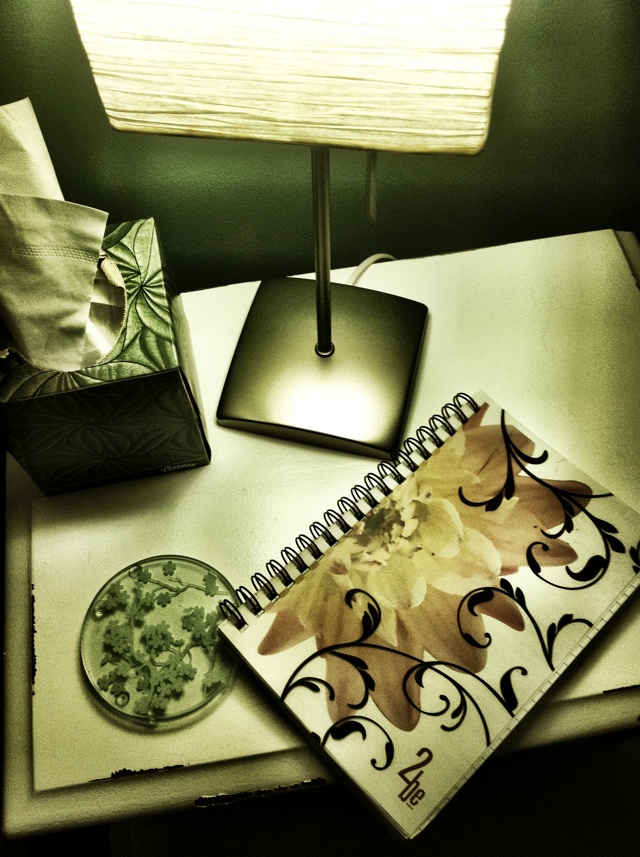 Since it's not easy for us to trust each other, share openly and emphasize with each other on a regular basis, we will ease our way into it with this journal and be more intentional about sharing.
In all honesty, something inside me goes "Ahhh one more thing to get done," but I know that's the enemy trying to keep me from being a willing and active participant in this exciting new endeavor Casey is leading us on. I'm so excited for what God has in store for this and how this journal will help to build trust and emotional intimacy.
How do you and your spouse keep up emotional connection and ensure you know each others' hearts?