My Casey loves baseball. Luckily he married someone that likes it. In fact, I've been asking him to take me to a Braves game ever since we met. This week Casey surprised me with the trip. Although the trip was fun, I had to sacrifice for Casey's obsession: baseball collecting. I had to wake up at 4:45 in the morning. Not fun on my day off. We had to be there for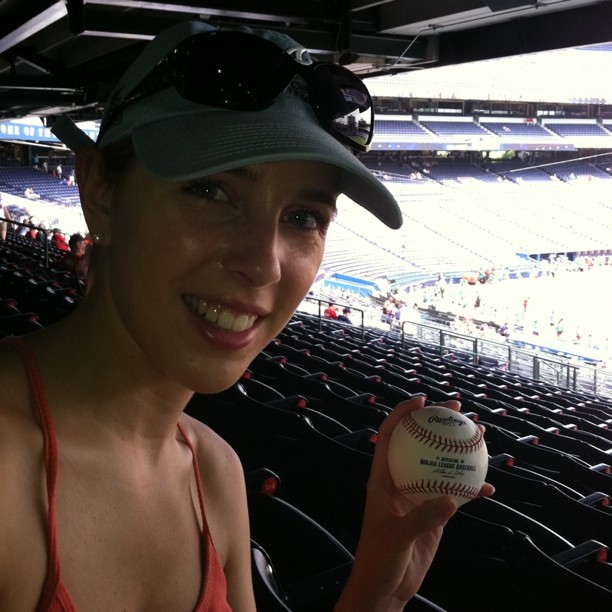 batting practice. Why? To try and get balls of course. It paid off though. Casey got 2 balls. The surprise of the day? I caught 1 ball myself. There's no better way to win my way into Casey's heart than a major league baseball.
I really enjoyed the trip, but was a little nervous about Casey making the baseball game all about him. He's never more in his element than at a professional baseball game. He's like a kid in the world's largest candy store, and that kid doesn't always notice the cute little girl trying to get his attention. Usually this obsession is just annoying or funny, but in some cases it can be really hurtful. However this was not one of those instances. Being at the game with him, despite my lack of sleep and slight embarrassment, was a true moment of appreciating his child-like passion for the sport. I think it's because of instead of fighting it, I joined him. I tried to get balls (successfully) and just sat back and enjoyed watching his eyes light up with every crack of the bat.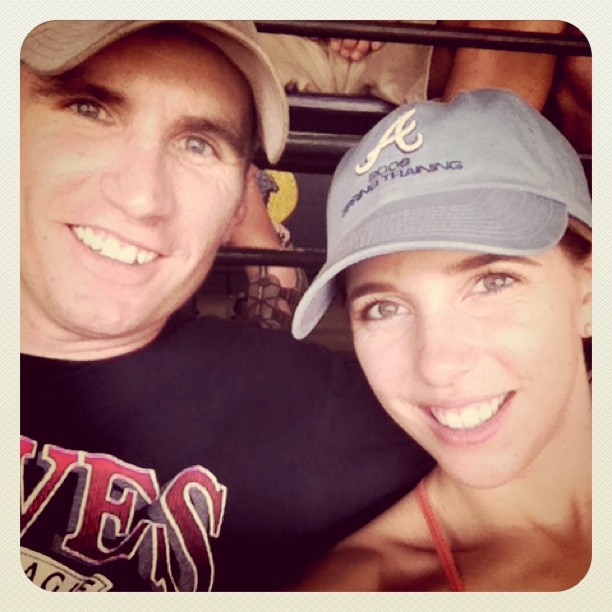 Although it was a really long trip due to storms, Atlanta traffic and a not-so-quick stop at Ikea (who could resist?), it was worth every moment to be able to join Casey in his moment of giddiness, and see my Atlanta Braves kick some Blue Jay butt!
If you have yet to have a moment where you appreciate your spouse's quirks, I hope that it comes soon for you. This trip really gave me a whole new perspective.
Check out this video of the crazy storm we barely missed.