Yesterday marked a milestone for me and Casey. At 6:01 pm we stepped out of marriage counseling with a seal of approval. She said we're normal. She said we seem to be doing well. She said we are going to be okay.
If I'm honest, there were times that I doubted we'd ever hear those words. When things first got bad in our marriage, I couldn't imagine making it out on the other end together, and happy at that. I knew we would never get a divorce because that was a decision we had both made well before marrying one another. But I thought I had been sentenced to living with a stranger for the rest of my life. Doomed to be sleeping with the enemy. Sentenced to misery for the rest of my days.
I wish I could say that when we first stepped through the doors of a counselor's office 3 years ago, I saw hope, a light at the end of the tunnel, but I didn't, at least not for a while. In fact, if you've ever experienced marriage counseling, you know what I mean when I say all I saw was more darkness, less hope – more anger, less love. Counseling takes you to a dark place. To the core of the matter. To the evil, selfish nature of our souls. To the tragic and traumatic pain of our past, those memories we try hard to forget. It takes your wounds and grinds salt deep down in.
No, there was no hope for us through those doors…
or so I thought.
I'm not sure when I really began to believe that this day could actually come, to believe that one day someone would look at us and say we have a healthy marriage. Maybe it was the first time we were able to repair after a fight left us both hurt and running away from one another. Maybe it was when we moved from couple's counseling to group counseling. I'm not sure, but I can assure you that had the hope not come, had the light at the end of the tunnel not appeared, I don't know that I would have stuck it out this long. 3 long years. 3 "honeymoon" years. Individual counseling, couples counseling, marriage group, more individual counseling, more couples counseling – it's over… at least for now. We've been told we're "normal," and are now on an as-needed basis. It doesn't mean we won't ever walk through a counselor's door again. In fact, I can guarantee you we will, but it does mean that we no longer have regularly scheduled sessions nor that feeling that something isn't right with us.
Over the last 3 years we have come to know 4 different counselors intimately, and each has offered wisdom and training that has been invaluable, but when I walked out of that office yesterday I could have just wept for joy. We are free! We are going to make it. 'Our hard work has paid off.' Our God is so good!
So why am I so scared?
Since we were cleared from counseling I've been plagued by an uneasy feeling. I wasn't sure what it was until I took some time to write. I hate to admit it, but I'm scared. Yes. The girl that said she'd never step foot in a therapist's office is now scared not to go. This means we are on our own, that we need to use what we've learned to trudge through the the hard times and repair. There isn't going to be a weekly checkin with the person that can help us understand each other and draw us closer together.
I'm scared to do it on our own.
I'm scared that we will fail and end up right back where we started.
I'm scared that she's wrong, that this was just a good week and we're not really "normal."
I'm scared of where we were.
I'm scared that 3 months from now I'll be right where I was 3 years ago – crying myself to sleep next to a husband that can't bear to utter the words I love you or touch the wife lying by his side.
Dear Lord, You know I can't ever go back there.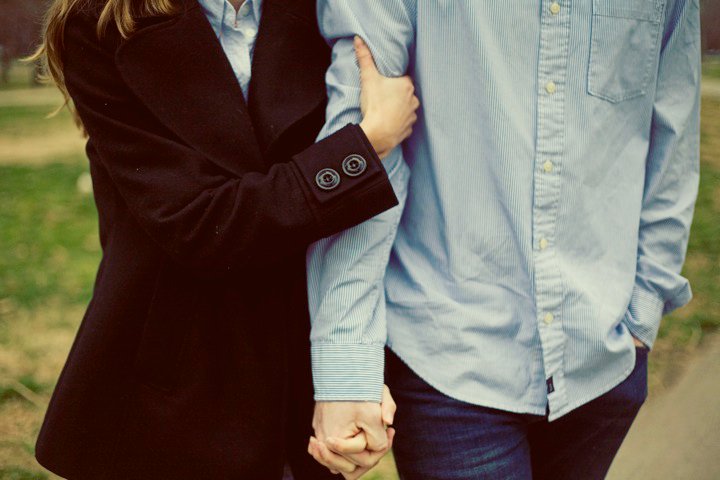 But the truth is that we are not those people. The truth is if you knew us then, you wouldn't recognize us now. God has done a mighty work in us, and not just as a couple, but as individuals. We have learned how to communicate in a way that draws us closer. We have learned to be a safe person for each each other  in a marriage where transparency is now celebrated instead of feared. We have worked through trials of our past and integrated them into the present. We have found healing from abuse, neglect, and traumas we didn't even know were impacting us and the best part – we've done it together.
There was one point during our counseling that Casey said he wished he has taken care of all his mess before he got married. Trust me, there's a huge part of me that agrees. A part of me that wants to save myself the heartache and tears that I endured over the last 3.5 years. But there's an even bigger part of me that is so thankful we went through this together. Because what we thought was a marriage problem was really a Casey problem and a Shana problem. And I can't speak for Casey, but the work that needed to be done in me was nothing anyone would ever want to walk through alone. It was the work we did the first year of marriage that gave me the strength to walk through some deep and much needed healing for myself our second year of marriage, and I can't imagine having to walk through that mess without Casey by my side. Yes, our plan would have been to handle our issues before marriage, but God's plans are always better. He used marriage in our lives as a catalyst to begin a process of refining that revealed our sinfulness in a deep way, but left us looking more like His Son – more loving, more joyful, more whole.
No, I am not married to the man I married, nor is he married to the woman he married. The woman he married was hard-hearted, walled up in a fortress of protection. She was dangerously independent and stubborn, a control freak that created her own peace. She was prideful, never wrong and unforgiving. She was wounded, hiding her cuts and bruises under fake smiles and meaningless accomplishments. She was leary, keeping her husband at a distance. Yet, she was dependant on his response, his love, his behavior to define her value. She was lost in a fortress she had created to protect her heart and keep her pain locked away. But that is not the woman he is married to. That is not me and nor will it ever be. I am a new creation, refined by my Loving Father. But not perfect, not whole because thankfully His work is never done. Which means our work is never done, and we'll never have a fairytale marriage or have it all figured out. But we do have the tools we need to cling to each other and  look to the Lord and not to ourselves when times get rough because we are a team, and God is our coach and after 3 years of practice we are finally back in the game.