There's something about risking your lives together that will draw you closer. I guess we didn't really risk our lives, but when you're hanging from a kite at 3,000ft in the air, you sure feel like you could plunge to your death at any moment.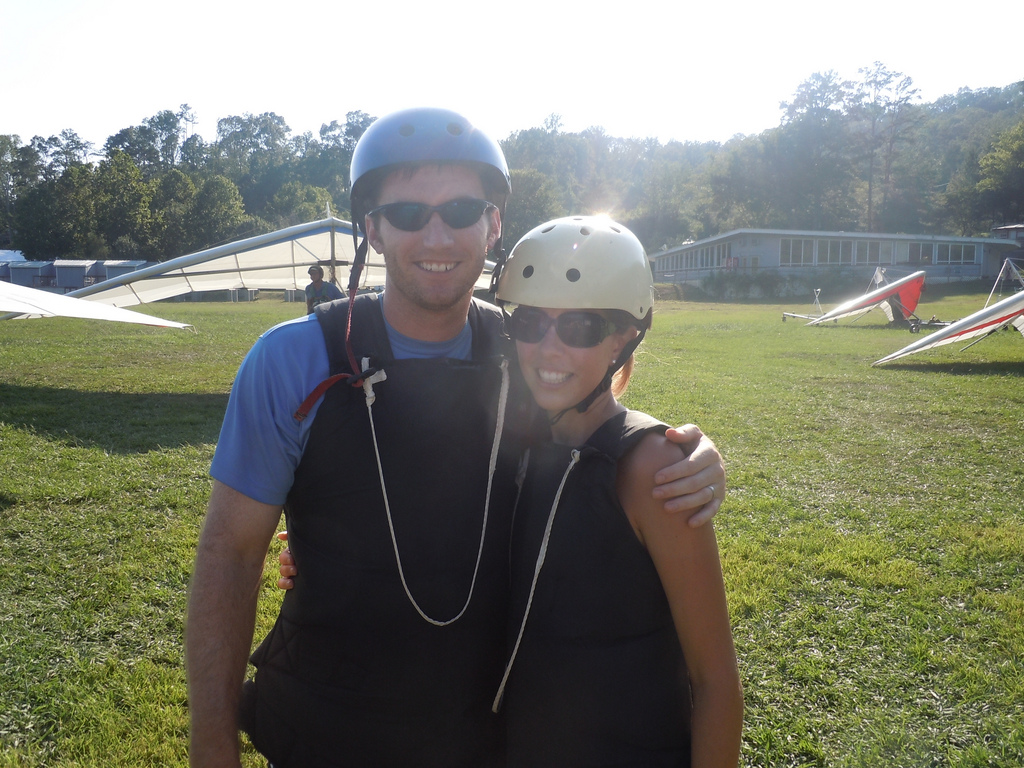 There is no better way to make memories than to send 3 young married couples on a camping trip in the middle of summer. From showing up after dark to put up the tents and dealing with the neighbors 2am party to dead car batteries, burning brakes and showing up an hour late to our hang gliding lesson. It was an eventful weekend, and I'm so glad we got to share it with our friends. Had it just been me and Casey that went through all of these mishaps, there probably would have been a lot more fights, but adding the additional couples into the mix just makes it funny.
In true Casey and Shana fashion we were a little unprepared for our camping weekend, in the worst way. We brought 5 drinks (picked up at Walgreens on the way), potato chips, wheat thins, peanut butter and jelly (Casey said PB&J would be GREAT for breakfast), 2 cans of tuna and of course, sunflower seeds. I don't think we realized how unprepared  we were until we saw the packed full coolers that our friends brought – tons of water, cherries, turkey, lettuce, tomatoes, cheese, hummus, cereal, cookies, milk… these folks know how to camp. Praise God! I don't know what I would have done without the over-preparedness and generosity of our friends.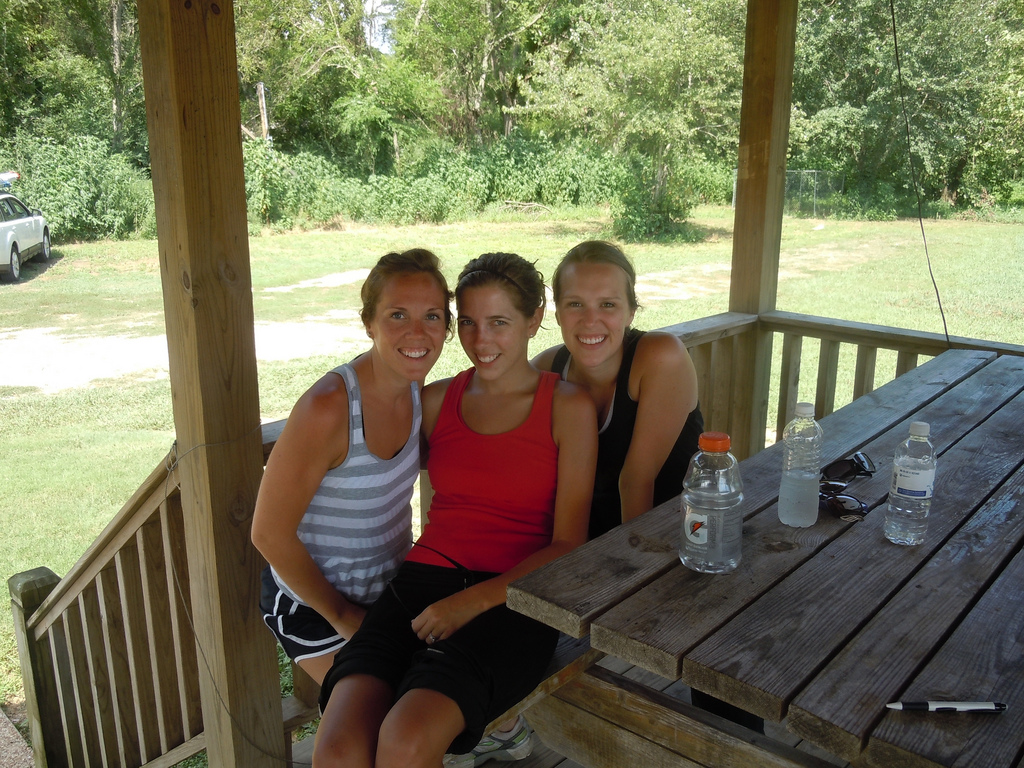 Despite the 95 degree heat with no shower for 3 days, we had a absolute blast and made many memories. Although things didn't go according to plan, not once, one of the other wives kept reminding us that we are "just making memories." She was so right. The hang gliding experience was exhilarating, but as I look back on the weekend, the hang gliding seems to be drowned out by the laughter and fellowship we shared with our friends.