I really appreciate all of the comments and prayers after my last blog post, and I'm glad many of your reminded me that I left you all hanging. Well good news. Casey and I reconnected and closed Sunday's vignette. How'd we resolve our conflict you say? Well since the slammed doors and silence didn't do it, we tried a different route.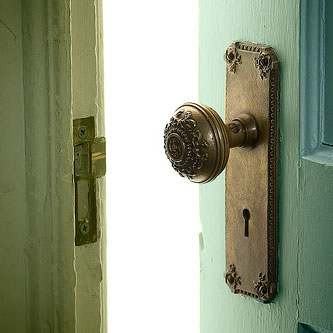 While I cooled off upstairs (and wrote a blog post :)), Casey took time to journal and process through his anger. You know, I'm finding that sometimes it really pays off to give Casey his space, no matter how much I want to finish the argument. After Casey had time to process, he opened the slammed door and came upstairs to talk. My mom asked in her comment on my last post, "who will open the door?" Casey did. He always does. He's much better at reengaging than I am, and that's due to pure pride on my part.
Nothing profound came of the conversation. Just expression of true feelings, genuine apology and graceful forgiveness (on both ends). It's amazing how a week long funk can take just a few minutes to resolve when we're honest about our feelings. When we listen with our hearts and not our minds. When I truly believe he has my best interest at heart.
So did we come to some profound resolution? No. But we got through it. We persevered. We stayed in the puddle. We fought for our marriage. Now that may seem a little extreme for such a small disagreement, but honestly, that's what it's all about. One resolution at a time because if we surrender in the small battles, we'll never win the war.