Usually went Casey comes home from work he likes to take a quick nap. The other day he decided he would "hangout" with me while I worked, which meant taking his nap in the office floor.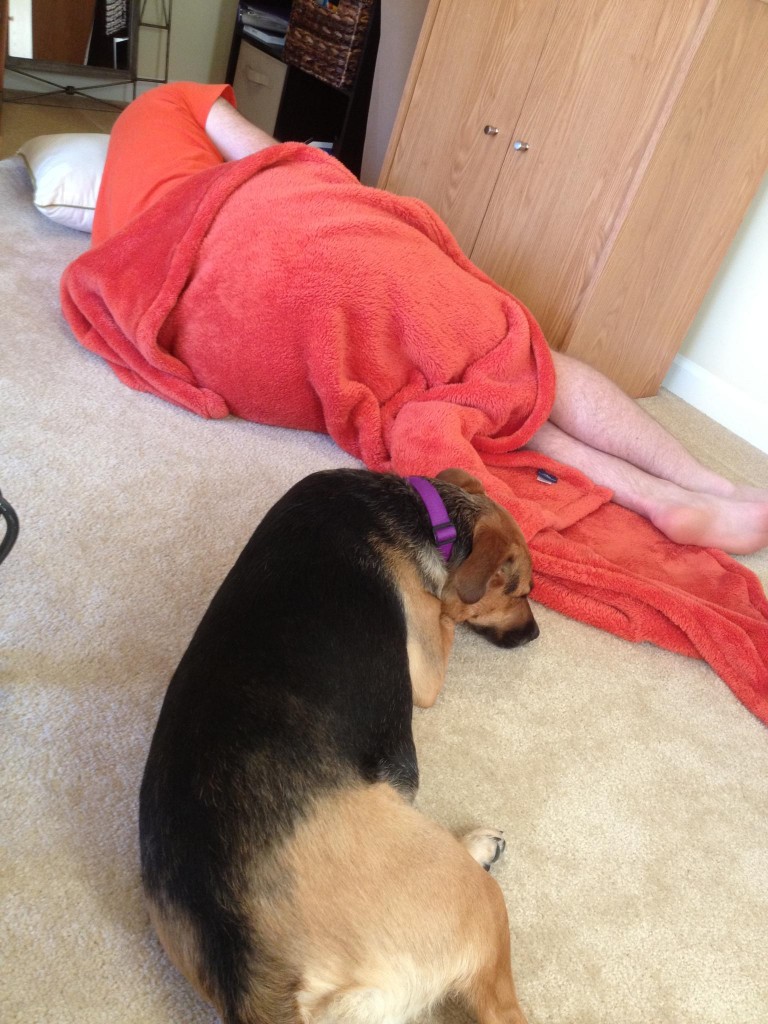 So Casey went into the guest bedroom, grabbed a pillow and blanket off the bed and headed to the office floor for his nap. 2 hours later he woke from his "nap" and that's when I noticed it – the pillow.
There are 10 pillows on the guest bed that is neatly made, awaiting Casey's brother's arrival on Friday. 3 of those pillows are head pillows, used for sleeping. The other 7 are purely decorative. Out of those 7, one of them – the one right in the front – is white. This was the pillow my husband chose to sleep on, for 2 hours, in the floor.
When I noticed it, I politely confronted him.
Out of all the pillows on that bed, why would you choose the nice white one to sleep on?
His response?
I guess I just don't think like a woman… maybe I just don't think at all.
It's moments like these that all you can do is laugh, and should definitely be documented.
Do you ever have moments like these with your spouse?