On Friday, after a long day at work, I barely opened the door when an awful smell filled my senses. I wanted to think my assumption was false, but as I approached the bedroom door, I knew it wasn't. With my hand on the doorknob I thought, "This is going to be bad." It was worse than I thought. Minny's guilty puppy eyes greeted me. Apparently she was sick. Sick enough to leave a stinky wet mess all over our bedroom floor.
There I was. Exhausted. Hungry (not for long). Staring at poo covered floors and dog that I couldn't even blame. I called Casey to come to my rescue. A part of me was hoping he would rush home from basketball practice to help me clean, but I was certain it wasn't going to happen. Not because he doesn't love me, but because it was the last practice before their first game on Monday. When he confirmed that he wouldn't be home for an hour or so, I was angry. He was helping as much as he could – ending practice a little early, picking up Resolve on his way home. There really wasn't much else that he could do. I was still angry.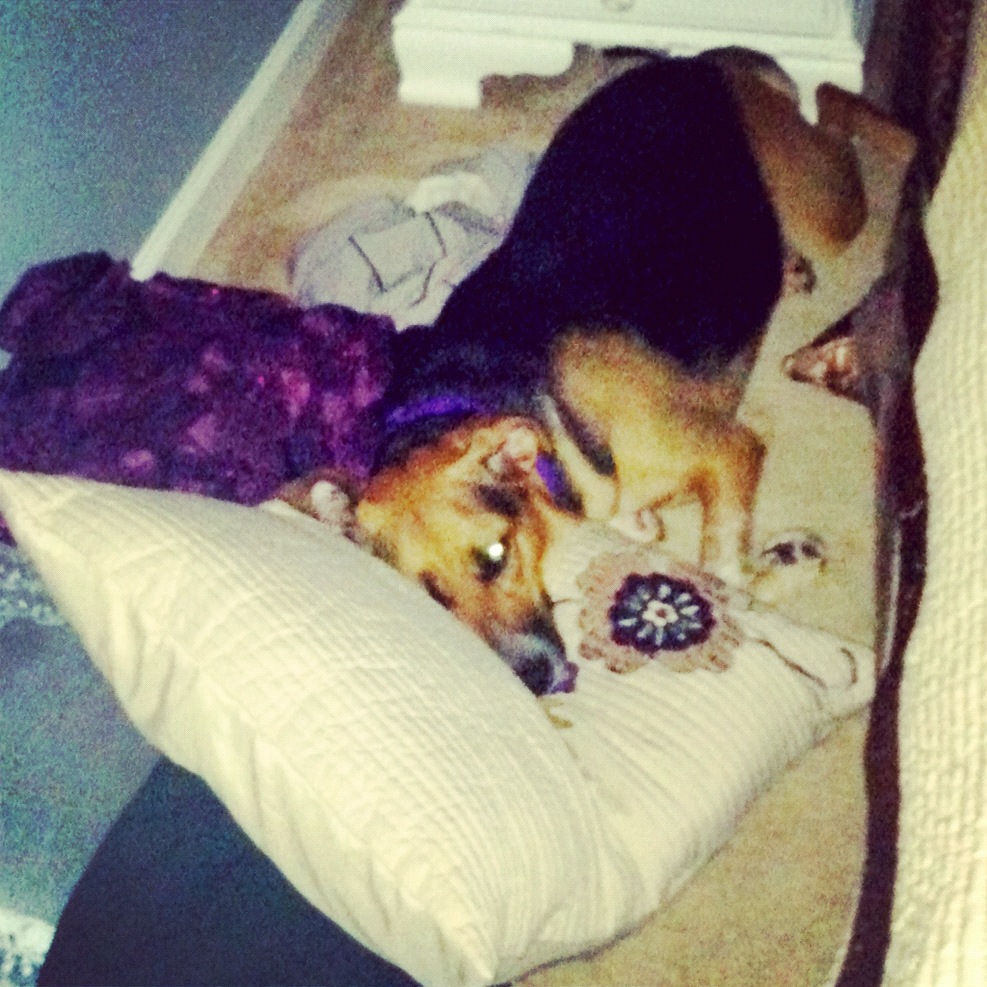 From our counseling I've learned that anger is often a symptom of an underlying feeling, but there are some occasions where we are just plain angry – usually linked to something we deem unfair. If anything's unfair, it has to be me at home scrubbing dog poo while Casey stays at basketball practice. The truth is I wasn't really angry with Casey. I was angry at the situation. Yet when he came home I treated him like it was his fault Minny messed all over the place.
After my 3+ hours of scrubbing, 2 bottles of Resolve and 2 piles of towels, the traces of Minny's mess were gone, but the sting from my anger remained. It makes me angry that I consciously let my anger overflow onto Casey like that. ::Let me rephrase that:: It makes me angry that I consciously dumped a bucket of boiling anger onto Casey like that – knowing that it's really my own lack of humility or excess of entitlement that brought on the anger in the first place.
Since Friday, I have been rehashing the situation. Thinking about ways I could have avoided taking my anger out on Casey, but in writing this post I've realized that blaming Casey wasn't my problem. The problem was that I got angry in the first place. Did it stink that Minny pooed everywhere? Yes. Was I inconvenienced by it? Yes. Would I have preferred to have had help cleaning it up? Definitely. But an anger of inconvenience does not a righteous anger make. In fact, truly loving my husband would have been doing everything I could to keep him from having to scrub poo (which he did avoid by the way). Right? Yup. Just another reminder that I've got plenty to learn and lots of growing to do.
— I was going to post before and after pictures of the bedroom,
but I talked myself out of it. I know you're disappointed. —