A recent NY Times article states: Married couples have dropped below half of all American households for the first time, the Census Bureau says, a milestone in the evolution of the American family toward less traditional forms.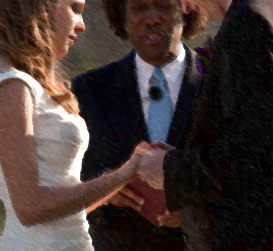 A little dramatic don't ya think? I understand that less Americans are married than previous years, but I don't think that this means the American family is undergoing a major evolution, that the future generation is going to be greatly disturbed or that marriage is dying. However, the stats are interesting and are worth thinking about. The article shares a few important factors that could have an effect on this marriage stat.
People are getting married later.
People are living longer, which means many will be widowed longer.
There's been a large influx of immigrants in their 20s & 30s, unmarried.
More are choosing to live together without being married.
What the article really doesn't spend much time addressing is what this Boston Globe article focuses on.
Divorce rates are also DECLINING.
There seems to be a correlation here. Like the NY Times article mentions, people are getting married later in life. Their waiting into their careers are more established. Trying not to make a hasty decision. Thinking about marriage as permanent. Whatever is taking them so long, it seems to be doing the trick. Because people are taking longer to get marriage, the divorce rates are as low as they were in the 70s. To me, this seems more promising than higher marriage rates AND higher divorce rates.
What do you think about the latest census stats? Good news or bad?