Casey and I had a whirlwind summer. It was full of family, traveling and was really quite enjoyable. Despite all the craziness, Casey and I stayed emotionally connected and really enjoyed each other's company. That made it even harder to deal with what was waiting for us at home. With summer coming to an end, Casey returned to teaching. I was left working at home, alone. It didn't help that Casey's mono had kicked in again. He'd come home and go straight to sleep.
It didn't take long for us to disconnect. Before I knew it, we had been disconnected for a couple weeks, and anger oozed from my lips with every word. Feeling alone and angry don't usually bode well for reconnection, but like always, it eventually came to a head. We both spoke the obvious. We needed to reconnect. Thankfully, Casey initiated by writing me a beautiful letter and inviting me on a date night to The Melting Pot.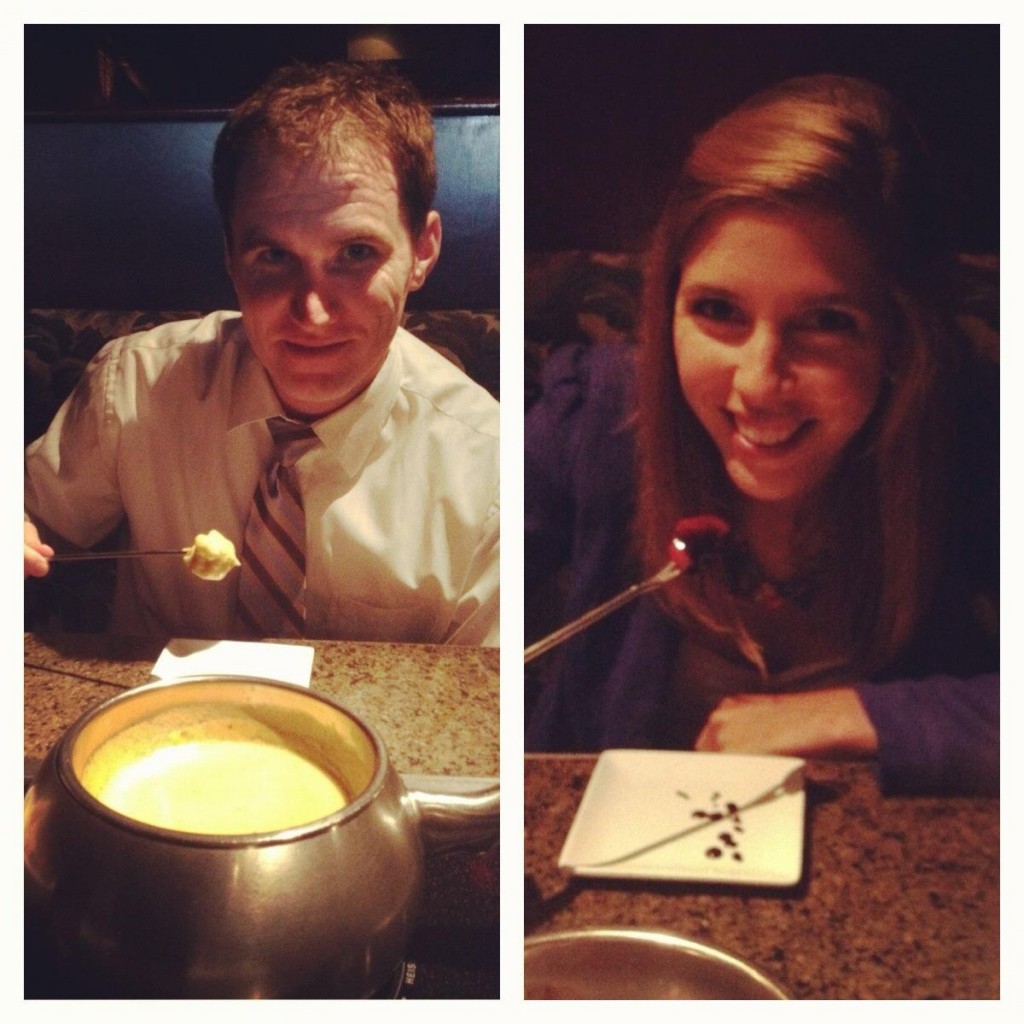 Ahhh yes… The Melting Pot! It's a magical place where people fall back in love and sparks fly. Just getting dressed up and going on a date like that guarantees reconnection… right?
WRONG
We were a third of the way through our date when Casey's comment about how pretty the table was proved fancy hair, nice clothes and an expensive meal do not equal reconnection. But I wasn't going to let us leave there disconnected.
"I didn't come here to talk about the table."
"I want to reconnect with you," I told him. That's really all it took. The praise of the table and food turned into conversations about having children (lots of them if Casey has his way), our favorite memories from the summer and how far we've come. We left there reconnected, wishing it wasn't a school night so we could let the date continue.
So we discovered that The Melting Pot offers no more magic than leftovers at our kitchen table, and that real reconnection takes real effort.
How do you intentionally reconnect with your spouse?