A wise rapper once alluded to the idea that the more money one has the more problems one will encounter. But wait, doesn't money solve problems? Au contraire my friend.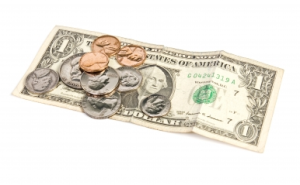 Casey and I are hardcore budgeters. It allows us to not only be more financially secure, but to do more of the things we enjoy like giving and traveling. So we sit down together every month to discuss how we will bucket our money. Since I quit my job, this has been a more lengthy process since our income varies, but nonetheless, having a lower monthly income has made budgeting relatively simple. Until this past month. My best month as a consultant, refinancing and Christmas money left us with mo' money… and inevitably, mo' problems.
With more money comes more responsibility. We moved from this place of meeting our "needs" to being able to meet others needs and even our wants. But even though the Bible says we become one flesh, we still have separate minds and desires. Even though we share the same vision.
So we argued. Loudly. It wasn't pretty. It's been quite a while since we've fought over the budget so it definitely caught me off guard. As I thought about what caused the arguement, I got even more frustrated when I realized that it was an increase in blessing that had led us to that place. What is it that causes this phenomenon? Is it just our selfish desires? If that is the case then singles shouldn't experience this issue. Maybe it's the weight of the responsibility. Whatever it is, we're going to have to get a handle on it. I don't think God likes it when he blesses us abudantly and we fight over the spoils.
Photo from Posterize on freedigitalphotos.net