It was just 4 months ago that Casey and I began discussing what we would do about my job once we have kids. Living off of a teacher's salary alone was not an option, but that didn't matter because I was planning on being a full-time, working mother. It was just a couple weeks later that God really began to change my heart about my career. It became clear to us that once we have kids, we want me to be working from home. We initially put it off as something to think about for the future, but God had other plans. After a lot of long nights, planning and prayer, it became clear that now was the time to make this HUGE transition, and Casey and I are FINALLY at complete peace about our decision.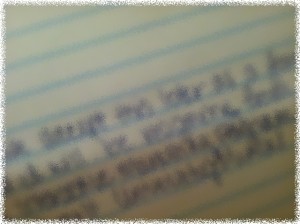 I turned in my resignation letter on Monday. It was one of the hardest letters I've ever had to write. I have loved working at Vanderbilt over the last 5 years and truly enjoy what I do and the people there, but I'm confident that God has more for me.
What will I be doing, you ask? I'll do what I'm passionate about – help people and companies learn how to utilize online marketing and social media effectively. But most importantly, I'll spend time with Jesus, invest in my marriage, serve God's people and leave room in my schedule for God to move me.
I think I'm going to have to write 2 more posts on this subject. One about how amazing Casey has been through this whole process and another about how God has blatantly answered my prayers and provided.
In the meantime, I could use some prayer.
Please pray that…
My transition from Vanderbilt is smooth.
God will bring the right clients my way.
Casey and I will make time for quality time during this busy transition period.
Pin It