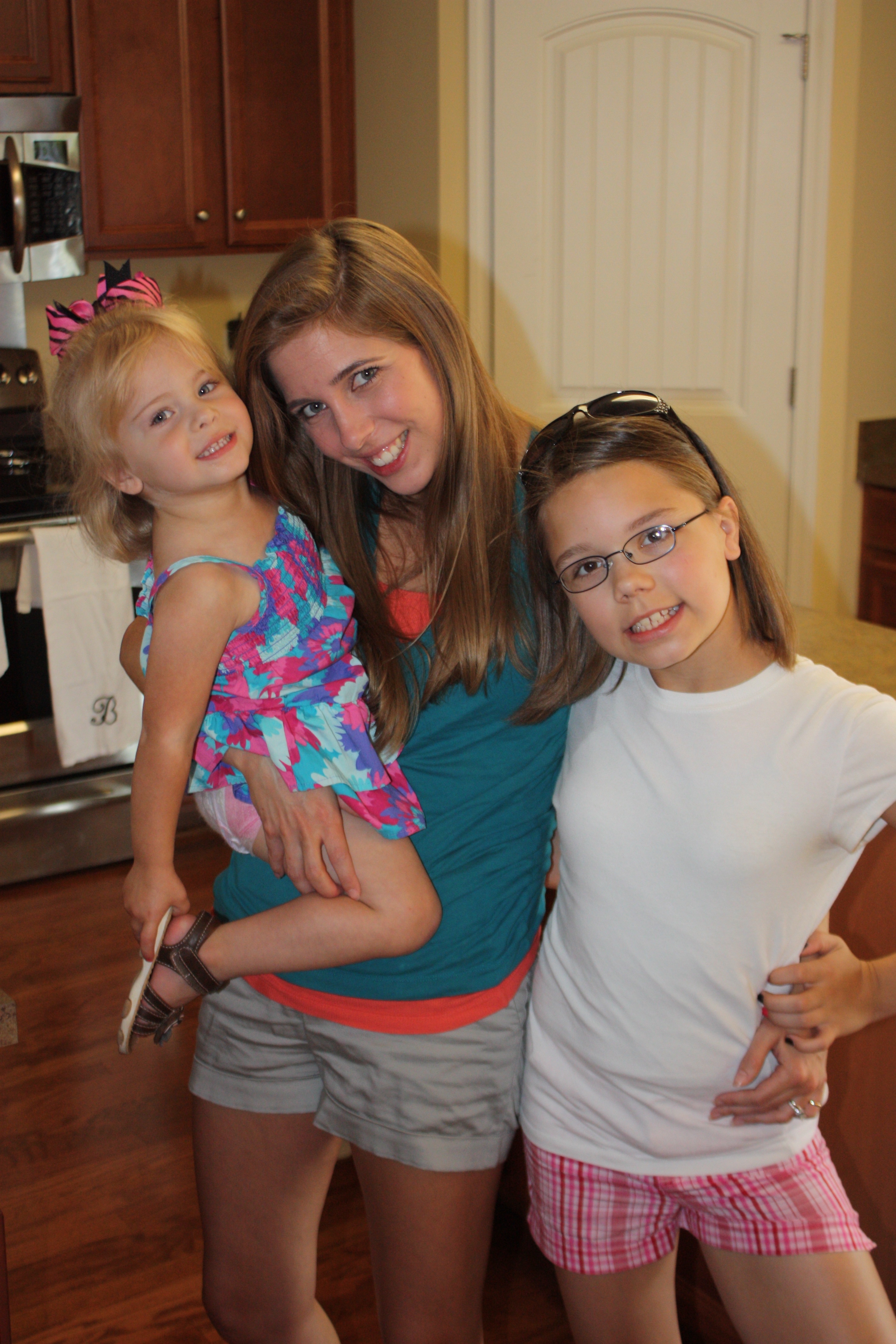 There's something about spending a weekend with an 11 year old and 2 year old that will make you reconsider birth control. Don't get me wrong, I LOVE my nieces and nephews (all 11 of them) and cherish the time I get to spend with them, but WHEW. I'm exhausted. 2 year old Tailynn starts first thing in the morning and doesn't stop until her head is forced down on her pillow at night. Her excitement about everything is contagious. It's been a while since my body has felt the energy of a 2 yr old, but it had a taste of it this weekend. Although Ashlynne, 11, is a huge help with Tailynn, the most quality time we get together is after Tailynn goes to bed. Which means late nights for Ashlynne and me. Pair that with the early mornings with Tailynn and I'm one wiped out woman. I have much respect for my sister and all the moms out there that manage to function despite being run ragged by their children. I'm very much looking forward to having children, but I must say, my body breathed a strong sigh of relief when they left. When Ashlynne was living with me during her toddler years, I remember having a lot more energy. I guess like anything, you build up tolerance. I suppose God knew what He was doing when he decided not to have our babies pop out as 2 year old walking and talking terrors (I say that word in the most loving way possible).
It's always fun to have opportunities to practice parenting as a married couple without kids. Although I've had many chances to practice my parental skills, I don't believe Casey has had as many chances. He dove into this weekend headfirst though, working on the very important component of discipline. Even though the two times he disciplined Tailynn she burst into inconsolable tears, I think it was good for him and for her. Casey got a taste of the "get-em-while-they're-young" parenting technique (thanks Robyn McKelvy) and Tailynn learned that her big blue eyes and precious smile won't get her out of blatantly disobeying her Uncle Casey.
We'll get another, longer chance to practice parenting this summer since Casey has invited Ashlynne to stay with us for a week in July. You can't say he's not ambitious 🙂 I'll let you know how it goes.