This Sunday is Father's Day; Mother's day was over a month ago.  My mom just received her Mother's day card and being that Father's day is two days away, it is not looking good.    I don't recall when I agreed to write two posts a month for Shana's blog, but I do know its been over a month.  Within that agreement was to inform everyone of my writing commitments.  Although its late, better late than never.
I'm a people pleaser and overcommitting was my game.  I have great intentions, but sometimes lack the discipline to follow through.  In the spirit of overcommitting, I tried to undercommit but my dear wife challenged me to reconsider.  So here I am, two posts behind, did I mention I have a tendency to procrastinate?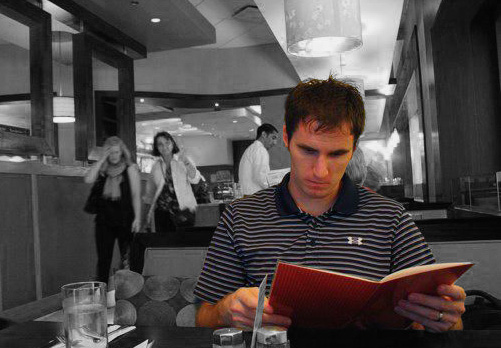 As for my year in review for "My Marriage in Motion," I'm glad that Shana is sharing our story.  Five years ago or so, one of the lead pastors at Fellowship Bible Church in Brentwood vividly shared his struggles with co-dependency; after he spoke, many of the things he said I really connected with.  Instead of speaking with him, I purchased a book about the topic.  Two years ago, after being married for a couple months, "it" hit the fan.  On more than one occasion Shana said something to me and I blew up with rage.  Typically I'm even tempered, so this was quite traumatic for Shana.  I was ready to throw a fist through the wall and she was in tears.  Definitely not the way I planned on spending my first few months of marriage.  In a nutshell, that is what led me to begin seeing a counselor.
Shana and I have conflict at least once a week, but we typically "repair" the disconnection within a couple hours; two years ago conflict would drag on into the next day and most of the time the next disagreement.  The adversity has been quite painful, but we've persevered through the trials.  Our ability to make it through "it" has given me confidence that we will be able to keep our marriage in motion.