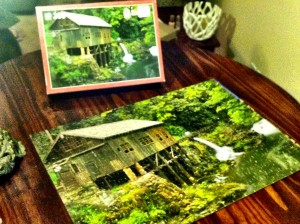 My 25 Things at 25 list requires me to complete 9 jigsaw puzzles. I LOVE completing jigsaw puzzles. When Casey and I first started dating I had him work on my puzzles with me. I have since learned that he is much better at striking conversation while he watches me complete the puzzle. I don't know why he doesn't like jigsaw puzzles. Of course he is kind of color-blind.
I started my first jigsaw puzzle since making my list and thought I might give you some advice on how to best complete a jigsaw puzzle, should you be a newbie.
1) Buy your puzzle at a garage sale or thrift store, but never buy one that's been opened.
2) Spread puzzle pieces out on a flat surface (preferably one that's a contrasting color) in a place with good light.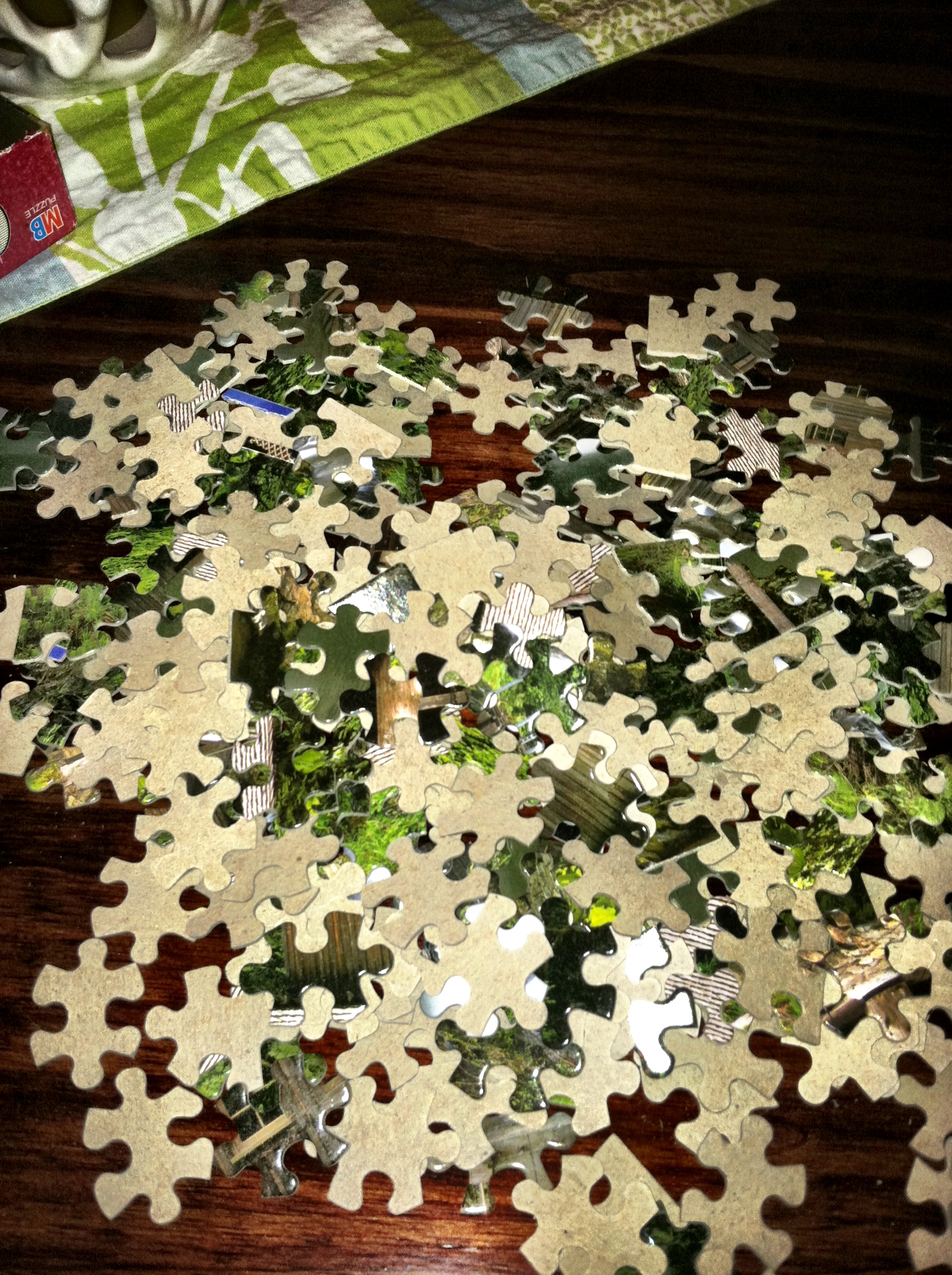 3) Flip pieces over so all are face up
3.5) As you're flipping pieces over, separate your edge pieces into a separate pile.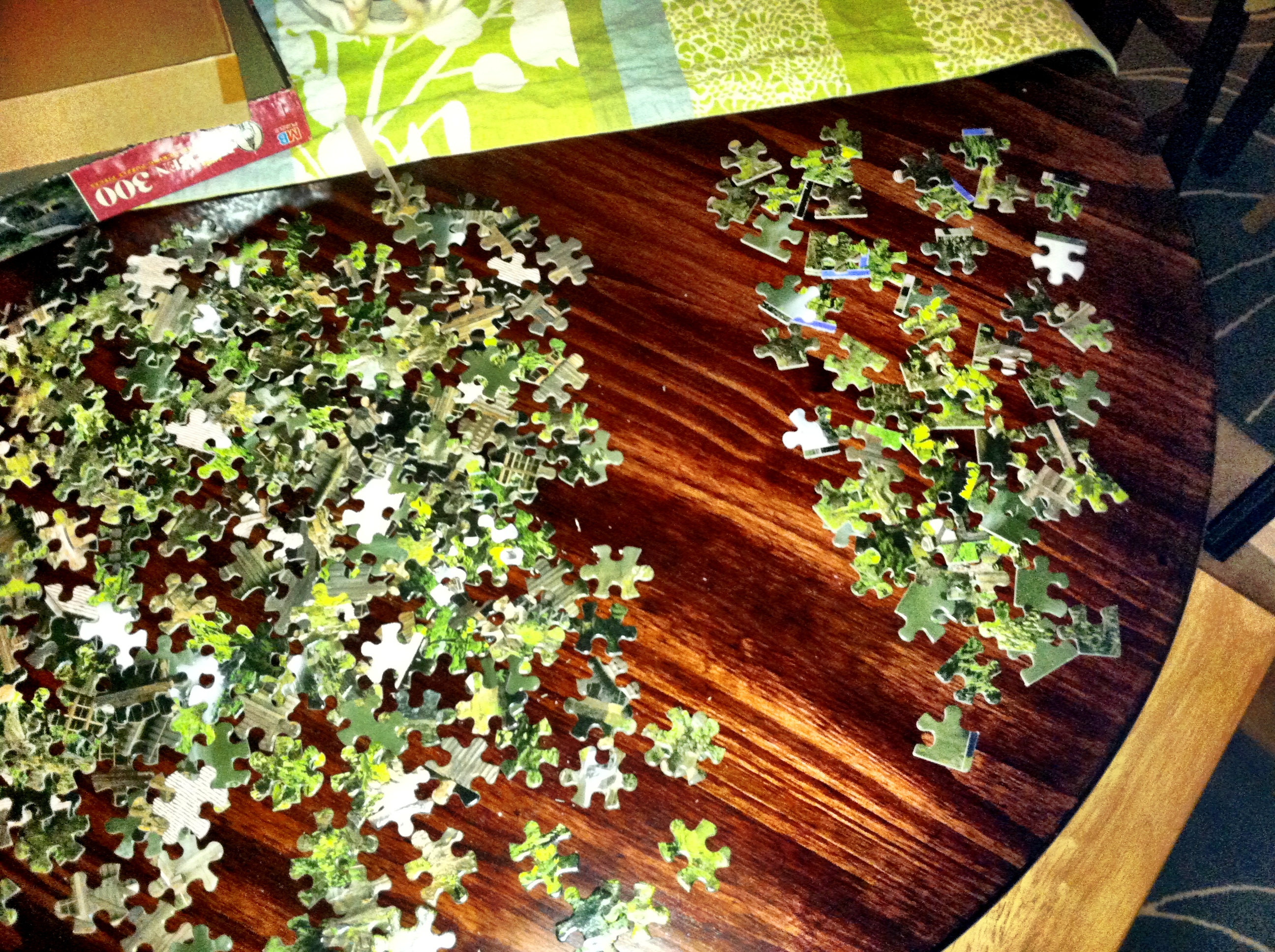 4) Complete the edge of the puzzle.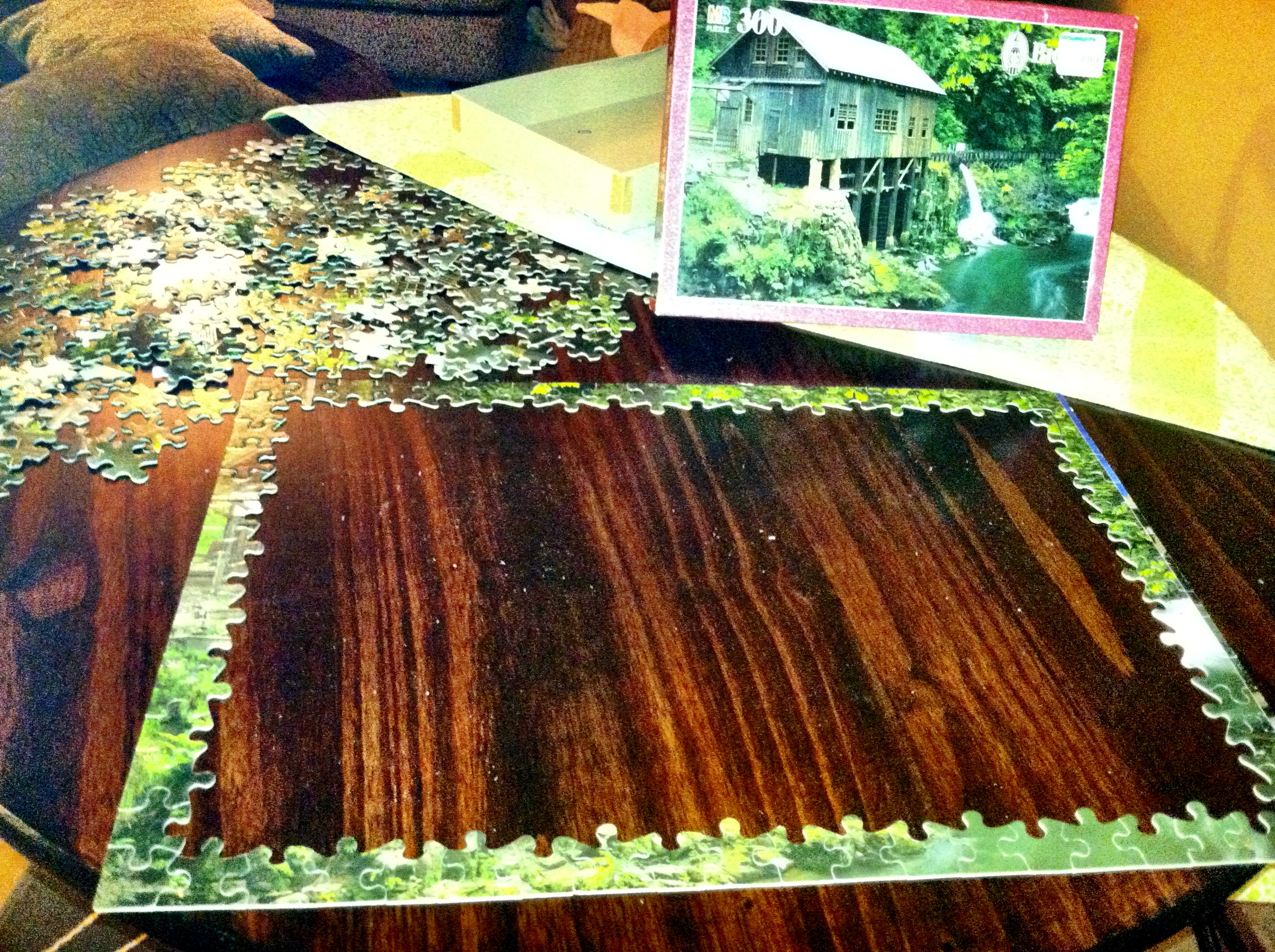 5) Separate remaining pieces into piles based on similar color/pattern.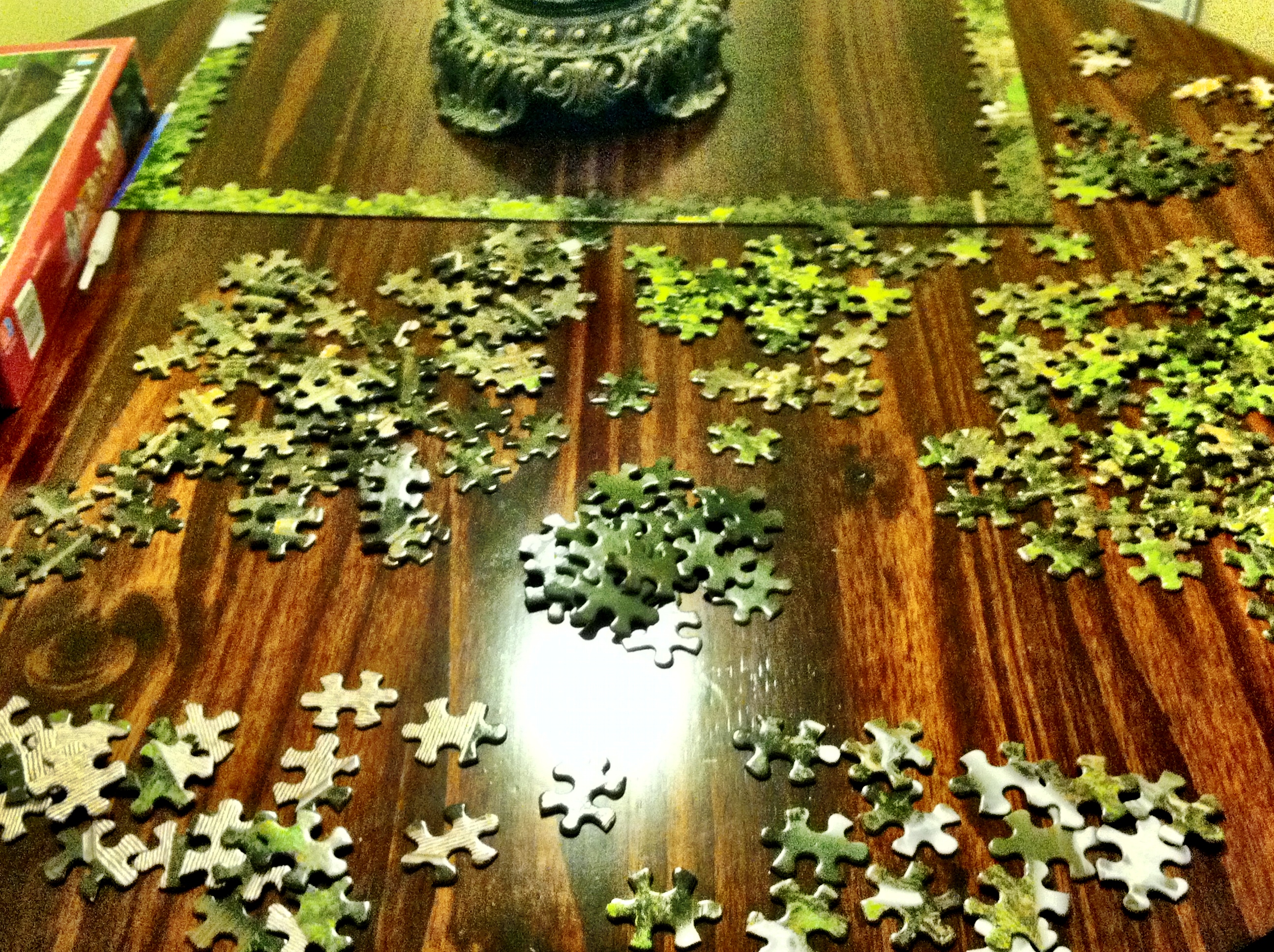 6) Complete as many connections in one pile as you can before moving on the next.
7) Place into the center of the puzzle, using the picture as your guide.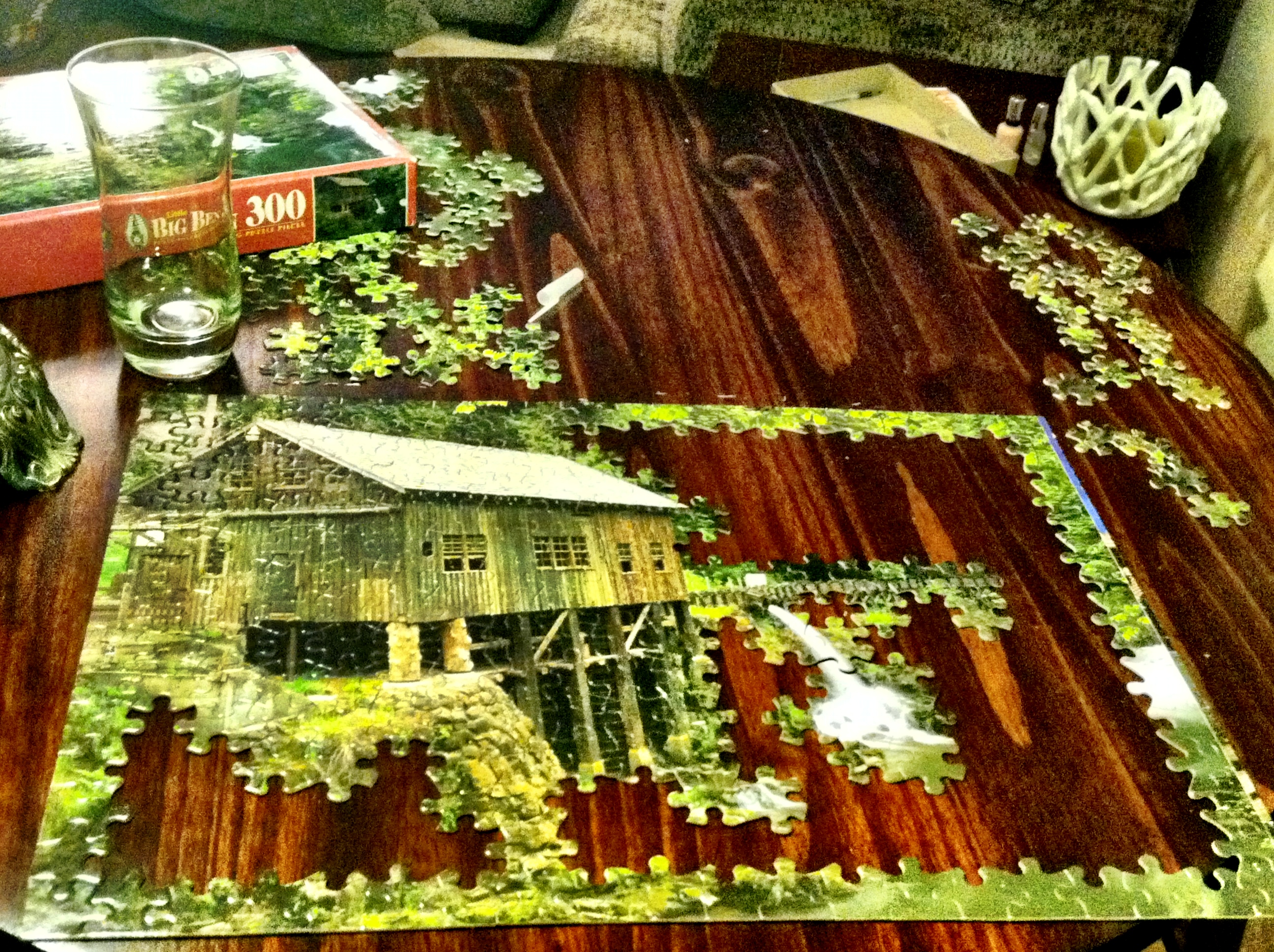 8) Fill in the missing pieces.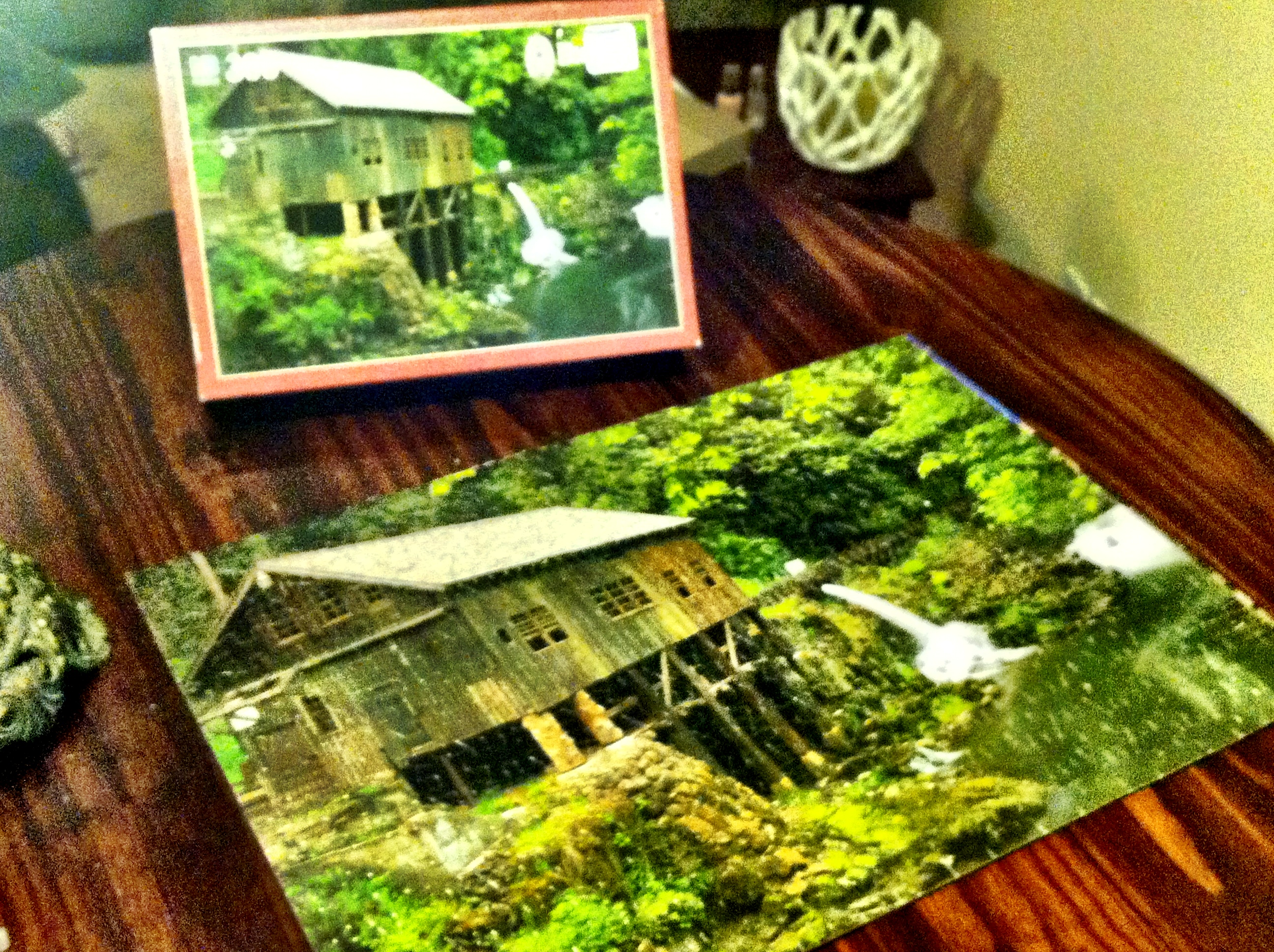 Voila!
I completed this puzzle in my personal record of 3 hours over 3 days 🙂
What do you do for fun to help relieve stress?