It feels like spring. It's early Sunday morning, and I'm wide awake thanks to this feisty baby in my belly and crazy vivid dreams. The windows are open. The air is warm, but there's a cool crispness and thickness to it that tells of the rain and freezing temperatures that are on their way. I'm sad this warmth will be gone soon as I anxiously await the more consistent warmth of spring, but I'm thankful for these few days of relief from the chill. Rumor has it there are more to come this weekend. Every warm day is a reminder that Baby B will be here soon. Although my due date is still 3 months away, I know those weeks are going to fly by and before I know it, our beautiful bundle will be wrapped in my arms. Speaking of kids, Ashlynne has been gone the last two weekends. Last weekend she was at church camp where she got to experience true fellowship with other young believers. This weekend is her time with her mom. We've missed having her here, but Casey and I really needed these last two weekends to ourselves.
It's no secret that we've been pretty disconnected and really struggling to find a way to continue to make our marriage a priority while focusing on becoming parents to Ashlynne. We've done a pretty decent job (praise God!) with the latter, but the former has suffered greatly. All of our disconnection and frustrations came to a head again last weekend. Finally some time together to talk, which meant stepping into the puddle. Both angry and hurting, it didn't go well. In fact, it went so bad that I didn't know what else to do, but run away. I disappeared to the local park and journaled for 3 hours straight while soaking up the sun. I was thankful to be alone and thankful for the sun. Not just because I needed its warmth, but because it gave me an excuse to wear sunglasses which was a much-needed shield for my tears.
I poured my heart onto the page and sorted through months, maybe even years, of heartache, anger, and disappointment. It was brutal and left me with only one thing – prayer.
There was nothing else to do, but pray.
Eventually hunger called me home, or maybe it was the middle school boy's birthday party that was slowly taking over the picnic tables surrounding me. Either way, I arrived home to find Casey on the porch with his friend, Ryan. I hid inside until Ryan left and Casey and I were alone again. He'd been complaining a lot lately about not hearing my heart so I made the decision to let him read what I had journaled. Maybe not the best idea I've ever had, but it seemed good at the time. He immediately disappeared to read through my multiple pages of pain as I prayed he would see my hurt and not his own inadequacies. What's that thing about God not answering our prayers how and when we want? This was one of those times.
His heart was hardened to my pain and focused on what he did "wrong." So naturally, he wrote me a letter about all the things I've done wrong and all I heard was "you're a terrible wife." Ouch! Yeah, no healing there folks. After reading his letter we talked a lot about the word LOVE and what it means. Casey defaulted to…
"What do you want me to do? What does love look like to you? Let me know and I'll fix my checklist because I thought I was doing a good job."
The problem is that love does not equal service or a list of to do items. It doesn't fix pain. It joins it and sits right in the pit with it.
Even more, you can't fake the heart behind it. As long as doing the dishes is a chore or a box on the checklist that's the perceived gateway to physical intimacy, it can't be called love. The most frustrating part of all this is that I think all of our counseling has made love a complicated word for us. But it was so easy, so natural when we were dating. No one had to give us a checklist or game plan because our loving actions came from an overflowing of our hearts.
It was our desire, not our duty, to love one another well.
Now don't get me wrong, I am very thankful for all of our counseling. It has been and continues to be invaluable to us when it comes to emotional healing, communication, and conflict resolution, but a side effect is that it made love, pure and simple love, complicated.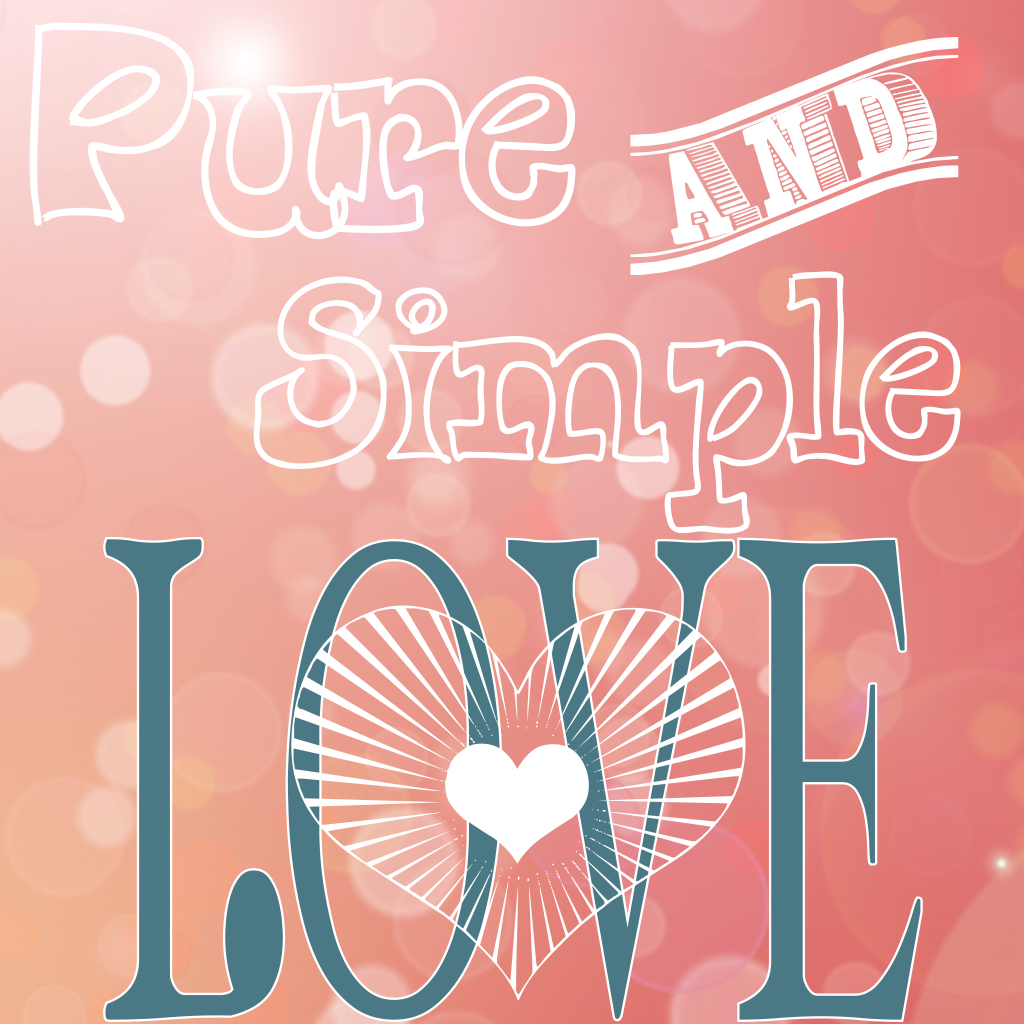 Although that Saturday was difficult, we stepped way down deep into the mud and eventually found each other there. And amazingly, we stopped trying to dig our own way out or bury the other person deeper; we simply joined hands and sat there together. Messed up. Muddy. Stained. Helpless. Crying out to our Loving, Almighty God to restore our love for each other and help us make our marriage a priority again.
Ultimately, we came up with a game plan for recognizing disconnection and gave ourselves permission to stop everything to reconnect, and we started first thing Sunday morning by (Gasp!) skipping church to give us a little extra time together before Ashlynne returned. (Yeah, I know. We're big time sinners.)
That was not how I wanted to spend our weekend alone, but we have reaped the fruit of reconciliation throughout this week through intentional connection, prayer and small moments that are full of love. This weekend was our first alone time in a while that wasn't consumed by disconnection and repair. This weekend we saw how God had pulled us out of that mud pit, and we basked in the sun's rays. Nothing fancy. Nothing even planned. Just pure, simple love.
You know the greatest part about all of this? The most amazing part?
It's not that our marriage has yet again been renewed, it's that a Mighty King that conquered the grave loves us enough to care when we're stuck in the mud pit. And instead of standing high and mighty over us, condemning us for not being vigilant enough to avoid the hazard, He humbles himself, pulls up his stark white pants and steps into the mud with us, leading us out and then washing us clean on the other side. He could have just left us there. He could have given up on us.
"They're in that mud pit again? Good gracious! When will they learn?"
But He loves us more! No, we don't deserve his recue and there's nothing we could do to earn it. Yet he simply waits eagerly by for our cry for help and then joins us in our mess. Now that's a Savior! Yes, that is pure, simple love.
Originally written on March 2, 2014.