Note: This post is the fruit of a new Bible study/exercise adventure my friend, Megan, is leading that's all about fitness and health as worship. It's pretty spectacular.
In the past, my main motivation for exercising and eating healthy has been any one of the following: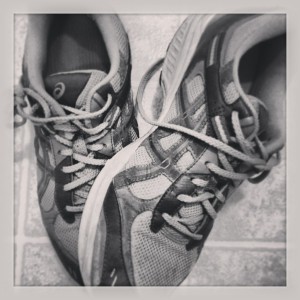 feeling better
curing stomach ailments
looking good
getting thinner
being more tone
having more energy during the day
I feel like I should
my friends do it
I think it might be fun
I feel like I've accomplished something
because its on my to do list
so I can where my cute new workout clothes
Maybe you can relate.
Although most of the motivations are not bad in and of themselves, they aren't of the spirit.These are things I want to do for me. Things that I believe I can control by setting guidelines and goals for how I eat and my physical activity. The result is up to me and I measure myself with deep scrutiny and carry weighty expectations. I don't want to fail. I want to succeed. To check it off my list. To meet my goal. These are all things that I want for me. 
But what does God want for me? What are His goals? His expectations?
God wants me to be satisfied in Him. He wants my attention, my worship. He wants me to stop focusing on things of this world, on expectations and desires of the flesh, and start fixing my eyes on Him. These worldly expectations, the goals, the unhealthy thoughts about my appearance – they have left me in chains. A slave to my own flesh. A slave to my desires. When I bind myself with my thoughts and my ways, it's like Christ's death was in vain. He didn't die so that I could put myself back in chains.
For freedom Christ has set us free; stand firm therefore, and do not submit again to a yoke of slavery. – Galatians 5:1
God wants me to be free from my flesh and the demands of this world, but how? It's not easy when the voice in your head tells you you're not beautiful. It's not easy when you compare yourself to the perfect models on TV and in magazines. It's not easy when the world tells you you need to be perfect, and you believe them.
Not only do I believe them, but I believe I can get there, if I just try hard enough. Eat right. Exercise. Do enough. Be enough. I believe the lies and they enjoy their tight grip on me – strangling every ounce of peace and life left in me until I am left a hollow and empty shell – grasping for the impossible. Believing there are only two realities: try harder or give up and become a failure.
If someone else were saying these things to me, I would tell them how untrue that is. How they are created in the image of God. How God sees them as beautiful and that's all that matters. Easier spoken than believed I suppose.
But is this what God has called me to? Obviously not, and Paul makes this clear.
This persuasion is not from him who calls you. – Galatians 5:8
No. It's not from The Lord. I shouldn't give these lies such weight. I must believe that I have been called for much more than this. I must believe the truth.
For you were called to freedom, brothers. Only do not use your freedom as an opportunity for the flesh, but through love serve one another. – Galatians 5:13
What does freedom in Christ look like when it comes to health – specifically diet and exercise? I can tell you what it doesn't look like. It doesn't look like being in bondage to a diet plan and plagued by all the things I can't eat. It doesn't look like feeling guilty for not working out enough or worrying that I'll gain weight or have a heart attack. It doesn't look like beating myself up for not meeting my exercise goals. But it also doesn't look like being lazy and gluttonous – eating and doing whatever I want whenever I want. God did not set us free so we can indulge in the desires of the flesh. My desires of choice? Sleeping in and cheesecake.
So what does it look like? In my heart I know it looks like worship. Setting my mind on things above. Being satisfied with God, and satisfied with the body He created. Those are the truths I can tell you and say to myself, but what does it look like to begin believing these things so I can change my behavior and thoughts? There I go again trying to control things. So I can change..
My thinking is so backwards. The real question is how do I allow myself to be humbled so that God can change my heart, my spirit. The actions are just the fruit of a changed heart, the fruit of obedience and faith in Him. God just want me to do 3 things…
1) Ask Him to change my spirit.
2) Believe that He can.
3) Trust that He will.
As for the results, those are His, not mine.
My prayer. From Psalm 51…