A recent article in the Huffington Post divorce section (I hate that there even is one) entitled Why Marriage Counseling Doesn't Work caught my attention. Seeing as how I've had quite the opposite experience, I wanted to understand the writer's perspective. Even though I was initially turned off by her bold title, Erica Manfred made some valid points. ::Side note on the author. She wrote a book about surviving divorce after 40 and runs www.HesHistory.com::
Most couples go for marriage counseling when it's way too late to save their marriages, and most marriage counselors are the kiss of death for marriages.
I agree with half of this statement. I honestly believe that marriage counseling should be a preventative technique or marriage insurance. If you knew a tornado was going to hit your home, but you could purchase insurance to make restoring your home easier, you would buy it. You wouldn't wait until the tornado was outside your window or worse hit your house and then try and salvage everything (or just choose to move to another house in the tornado's path). I've got news for you, the tornado is coming, if it hasn't already hit. Be prepared. I believe a key component of being prepared is periodically checking in with a counselor NOW, no matter how good things are. Personally, Casey and I partook in premarital and pre-engagement counseling, but did not go ahead and schedule a post-wedding follow-up visit. Not even a few months into the marriage the tornado hit. Thankfully, my incredible husband humbly led us to counseling. It got worse before it got better, but now it's much much better. Kiss of death? More like kiss of life for our marriage.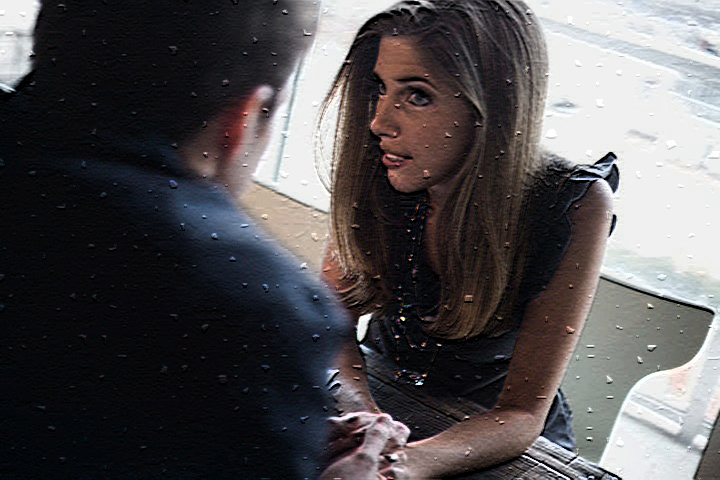 …most therapists practicing today never took a course in couples therapy and never did their internships under supervision from someone who'd mastered the art. – William Doherty in the professional journal Psychotherapy Networker

If this is true, I'm really shocked. I'm not an expert, but I can't image having a degree in therapy without having studied, at least 1 class, of couples counseling, even if you never counsel a couple. It's such an important dynamic in our lives, and plays a huge role in our emotional health, whether it be a marriage relationship or close friend. I'd never go to an internal medicine doctor for brain surgery. We should feel the same way about our counseling. Our counselor has his Masters in Marriage and Family Therapy and really understands relational dynamics and our individual struggles which has been key to our healing.
According to the New York Times two years after ending marital counseling twenty-five percent of couples are worse off than they were when they started, and after four years thirty-eight percent are divorced.
Now I'm not vouching for the statistics here, but it seems logical. Not only do we wait until the tornado hits to go to counseling, we don't learn from our mistakes. Instead of scheduling continued follow-up visits, we consider ourselves and our marriage healed, trying to go it alone as if we've found the golden ticket. Well folks there is no golden ticket. But I don't have to tell you that.
My challenge for you, and for me for that matter, is to talk to your spouse about preventative counseling and find someone now. Schedule 6 month checkups just like you should with your family doctor. Find a counselor that has couples training, makes you comfortable, challenges you and shares your beliefs. Casey and I are currently in biweekly counseling, but I've made a note to schedule checkups once we move on from regular visits. What are you doing to prepare your marriage for the storm?