Sooo remember that time that I made a list of 25 things I would do while I'm 25? Well… about that. I didn't do so well at knocking things off the list, which is unusual because usually I'm quite the taskmaster. I think I accomplished 6 things on the list, but I'm not even 100% sure about those. There were a lot that I started – painting, puzzles, books, notes, visiting places – but didn't finish. I'm not even going to tell you which things I did accomplish, but you can guess if you like.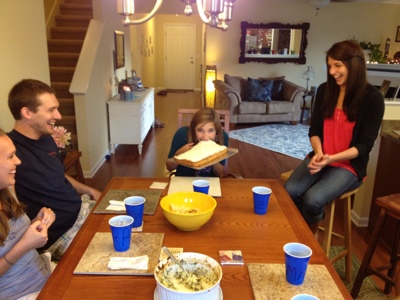 Even though I didn't complete my 25 Things at 25 list, there are some incredible things that happened while I was 25. Let's call it my *revised* 25 things at 25 list.
– Quit my "dream" job
– Started my own company
– Launched a new blog site
– Celebrated 2 years of marriage
– Comforted my granddaddy as he passed away
– Planted flowers that actually bloomed
– Became a mom of a preteen for a month
– Drove through the night to and from North Dakota
– Left my church of over 10 years to start a new church in Antioch
– Spent a weekend with my aunt and uncle
– Fulfilled Jury Duty service
– Survived both me and Casey having mono
– Went hang gliding
So maybe not 25 things, but it's definitely been an exciting year full of lots of challenges, adventures and growth.
So here's to 26! May it be as action-packed as 25!