The moment had arrived. It happens once every two or three years, but when it hits me, something must be done fast.
You see, I'm pretty cheap when it comes to caring for myself. I make my own shampoo, conditioner, lotion, face wash, etc. partly because I like being as natural as possible, but the main driver is saving money. That's the same reason I never get my haircut. (There might be some laziness in there too.) I see my sister-in-law twice a year and each time she gives me a little trim. It doesn't help that my hair grows super fast, especially with these prenatal vitamins I've been taking for the last year. Although I love my long hair and saving money by avoiding cuts, there always comes a time once every two or three years that I can no longer stand the length and frantically start trying to schedule a chop.
I'm not sure if it was from Silas constantly clamping on to my hair, his spit up in it, or just the additional time it takes to wash and dry when time is more precious than ever, but two weeks ago I knew the time was now. I reached out to my friend, Annie, who had expressed interest in chopping her hair recently. She was in! After a few recommendations, we had back-to-back appointments scheduled with an affordable stylist in town. Sneakily, we both decided to keep our plans to ourselves, not even telling our husbands.
So last Tuesday we packed everything but the kitchen sink, and headed to the salon, babies in tow. I would watch Silas and her 9 month old while she got her haircut, and then she would watch the babes. If cutting 9 inches of hair wasn't enough of an adventure, watching those two kids in a salon lobby was. Details aside, we both went through with the cut and were pretty pleased with the overall experience, although next time we will opt for babysitters for sure.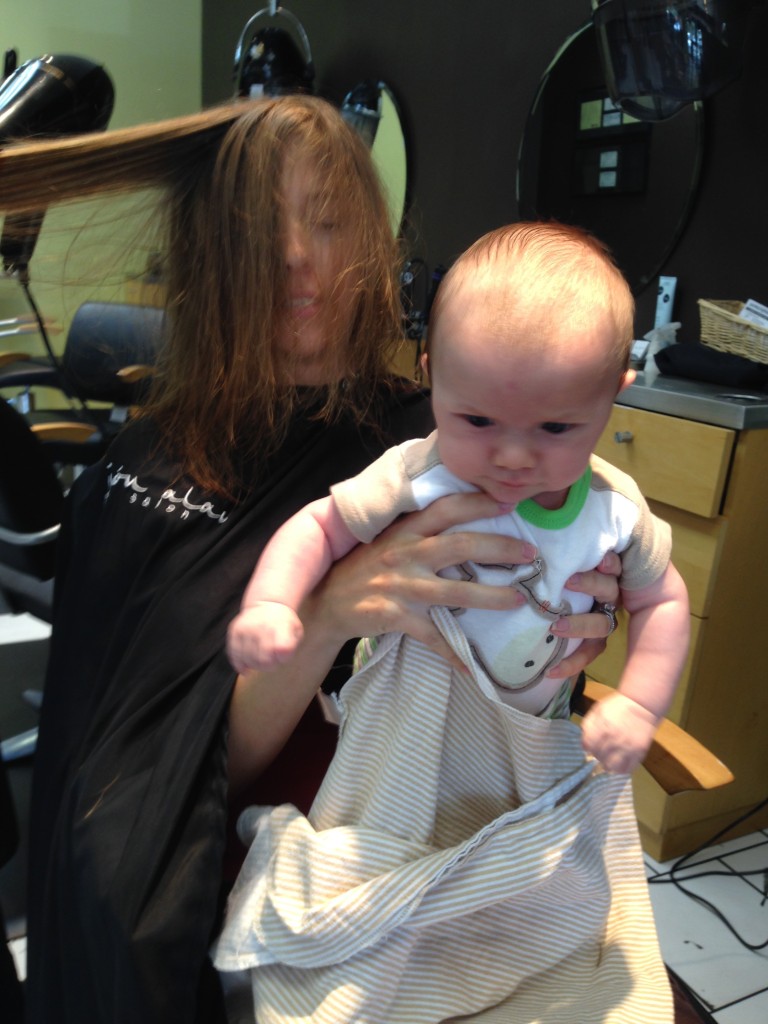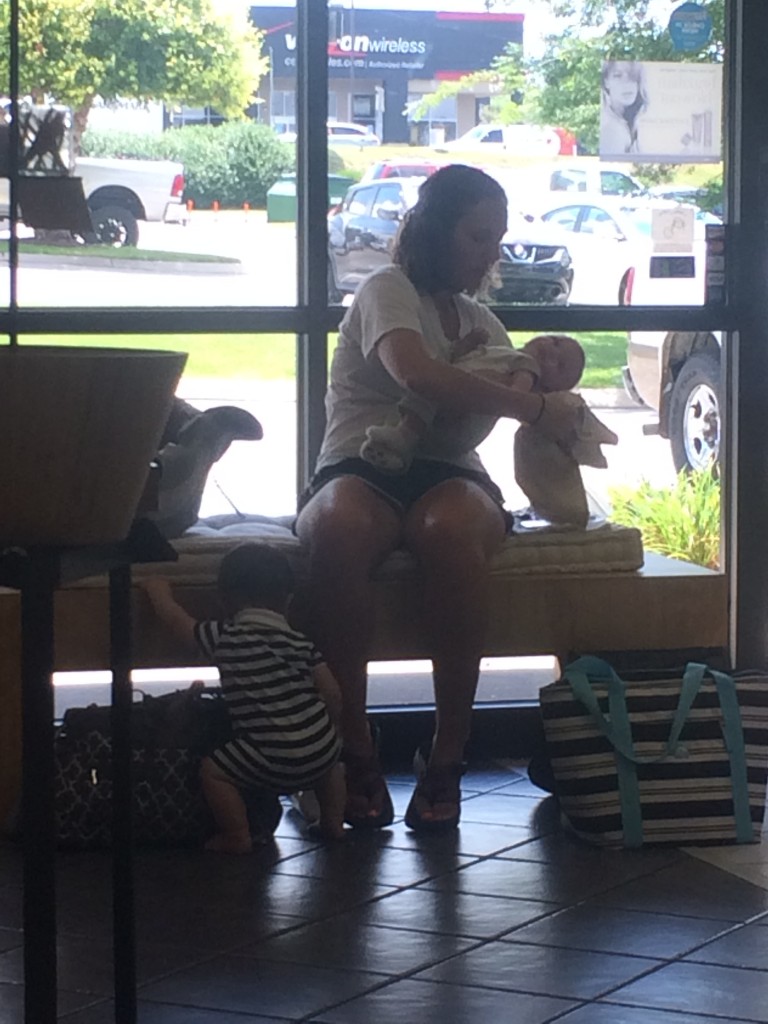 Knowing I had kept my plans a secret from Casey, I was anticipating the big reveal. I knew he was getting sick of my long hair being in the way and was going to love my new 'do. Let me tell you, being a new mom doesn't leave you with many opportunities to feel pretty, but this styled cut had me feeling that way. Now all I needed was a plan to surprise Casey, and capture his excitement.
I knew he would be coming home soon so I positioned my phone just right to be able to capture the moment when he walked through the door. I touched up my look in the bathroom, hit record, and rushed into position as I heard the garage door open.
Casey walked through the door and expressed his shock. "You got a haircut!"
I began walking toward him, expressing a warm embrace with a "You look amazing. I love it!"
This is what I got instead…
He turned toward the fridge, away from me, and questioned "From who? Did you cut it?!"
What? Did I cut it? Are you kidding? I couldn't help, but wear the disappointment and hurt right on my sleeve. It had been almost 3 years since I had my haircut. It was 9 inches shorter. I actually PAID to get this 'do. I look good! Or at least I thought I did. I just knew he was going to think I did. And maybe he did, but his lack of enthusiasm or maybe his confusion, left me feeling ugly and unloved.
Stupid. I know, but that's what expectations can do to us. Clearly hurt, I told Casey what I had expected and how I was feeling. He did his best to sincerely apologize, but the moment was gone. There's no recovering from that. He can't erase it, go back in time, and rush in the door with a warm embrace and compliment. The moment was now covered with the image of him walking away while pondering if I had actually cut my own hair.
So although I accept his apology, and totally understand how he just had his mind on something completely different when I caught him off guard, I'm still disappointed that the much anticipated moment was such a #fail.
Have you ever had a disappointing moment like this in your life?