Since before Casey and I were married, we've had a detailed budget. I built us an excel spreadsheet that lets us carry dollars over each month in various categories. Our budget is so detailed, we get down into haircuts, lawn care, cleaning items and magazines. There isn't a dollar that leaves our sight that isn't tracked in the budget. Although this plan has been working great, we are anxiously awaiting moving to Mint.com, an online service that simplifies the budgeting process. Unfortunately, our current bank is not compatible with Mint.
Recently, Casey and I had to change our income which means we had to adjust the budget. If you've ever created a budget with your spouse, you know it's a task that can take a lot of you. Having to adjust it can be almost as emotionally draining.  I always want to increase the furnishing budget and Casey wants to increase the car budget. I completely understand Casey's extreme desire for a new car. He's driving a 300k mile car that has a barely functioning air conditioning, but I want to paint the house now. The car can wait right? And on and on it goes until each dollar is accounted for and both parties are left feeling slightly unsatisfied with the way things turned out.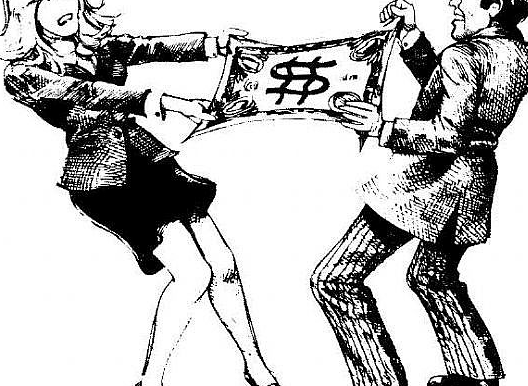 Even though our values are so similar, the details of a budget become so granular that it's still hard to make decisions about where our income will be spent/saved. All of the budget talks we've had to have lately have really taught me the value of compromise. Without it, we'd never get sleep and never have an agreed upon budget. I just hate that the excitement of more income is always slightly overshadowed by the budget talk lurking right around the corner.
I must say, I'd rather deal with the frustration of a budget now than divorce over finance disputes later. I can't stress enough the importance of a budget for everyone, especially married couples. Do you have a budget? How do you and your husband handle finances? I'm always up for learning new money management methods.