The other day I had a sweet time with my friend, Stacey. It was a little over a year ago that Stacey and I were both hanging out with some friends and I overheard her praising her husband, glowing as she talked about how he prays for her often. A friend, everything in me wanted to find joy in her happiness, but my flesh was aching. Casey and I were in the midst of a rocky marriage and hearing her joy was difficult for me. I wanted what she had, or at least for her to stop talking about it.
It's so easy to compare our lives to those around us, but the road of envy is a dangerous one to take. What may seem like subtle comparisons can quickly lead us down a path that ends in a self-righteous spirit of entitlement. We start to ask, "Why them and not us? We did pre-engagement and pre-marital counseling. We did this right. We deserve a great marriage."
Although in the moment I believe the lie, I know the truth is we don't deserve anything. It's all a blessing from the Lord, despite our sinfulness. His plans are always better than ours, and He has a unique path for each of us. We get in trouble when we start trying to drift into someone else's lane.
In sharing these thoughts with Stacey, it became clear that we had both tasted the spoiled fruit of comparison. Stacey had people tell her she shouldn't talk about her happy marriage because those in unhappy marriages (like I was) might have trouble hearing that. I had been told I shouldn't share about my trials in marriage because those that long to be married, but remain single, will feel I am taking my marriage for granted, thankless.
Although people think they are protecting others, they are merely feeding another struggle of the flesh. Fighting envy with fear. We now fear being honest because we fear other people's response. That fear of man can keep us from speaking our reality, our truth, and can keep Him from being able to use our story for His glory.
We must own where God has us and allow others to own their response.
I'm not saying we shouldn't be sensitive to others' feelings, but the fear of man is binding and leaves us imprisoned and without community – right where the devil wants us. So no matter if you're on the sharing or receiving end, we have to trust that there is a reason and time for everything we do or don't endure.
You know that day that Stacey shared about her happy marriage, I was blinded by my flesh, but now I see why that is the path God had for her. He knew what was waiting down her lane. I won't go into all the trials that Stacey is currently enduring, but she has needed the solid foundation of her marriage to keep her strong and comforted throughout this trying time. That is her lane, not mine, or yours.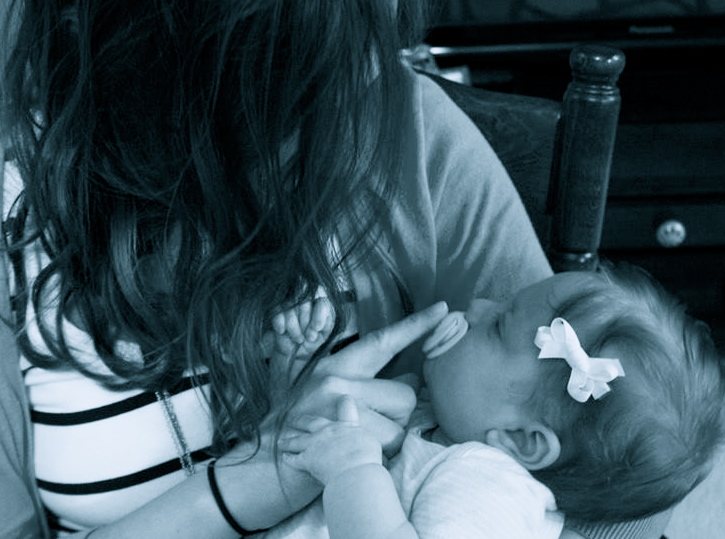 Although marriage has been the most relevant area of comparison for the last few years, that's changed as many are having babies and many more are struggling to conceive and carry a healthy baby to term. I'm sure it's difficult for those trying to conceive to walk into church on Sunday and hear the coos of babies or hold their friend's precious daughter during worship. Surrounded by all the babies, it's a constant reminder of what God is currently withholding from them. I'm sure they struggle to not let the anguish and envy of their flesh takeover.
But there's another side of that coin as well. As someone that is newly trying to conceive, and somewhat reluctantly so, I fear getting pregnant right away. Of course a big part of that is the fear of being a mom and all that it entails, but there's also a fear of man. I fear sitting on Erica's porch and telling her I'm pregnant. I fear calling Meredith and Anna with the news. Not because I think they will respond negatively, I know they will be more than happy for me, but I am familiar with the battle against the flesh they will face. I know that they might find themselves struggling with envy or in the least, reminded of their infertility and aching inside. For that reason, I will be sensitive to how I share the news if and when that day comes, but I must fight my fear of sharing where God has me and how motherhood might be shaping or even straining me. I have to trust that God will comfort them, and use their brokenness, just like he has mine.
In the meantime, all I can do is pray more diligently for my dear friends to conceive a healthy baby, even if I'm still not ready to pray that prayer for myself.