I have been very overwhelmed lately. I'm working at Vanderbilt during the day and trying to keep up with consulting work at night while starting my business. Whew! Even just writing that made my stomach knot up some more. Needless to say I've been getting about 5 hours of sleep a night for the last week or so. Casey and I have been like ships passing in the night for a while now. His basketball schedule makes it even worse. I didn't think I could handle any more, but I'm going to have to. One of my proposals for a client was accepted today. Great news! But lots more work.
When I told Casey the news he immediately said he'll do the laundry all month (Yay!) and he'll plan on taking care of 3 meals per week. He got started helping me with the meal part tonight.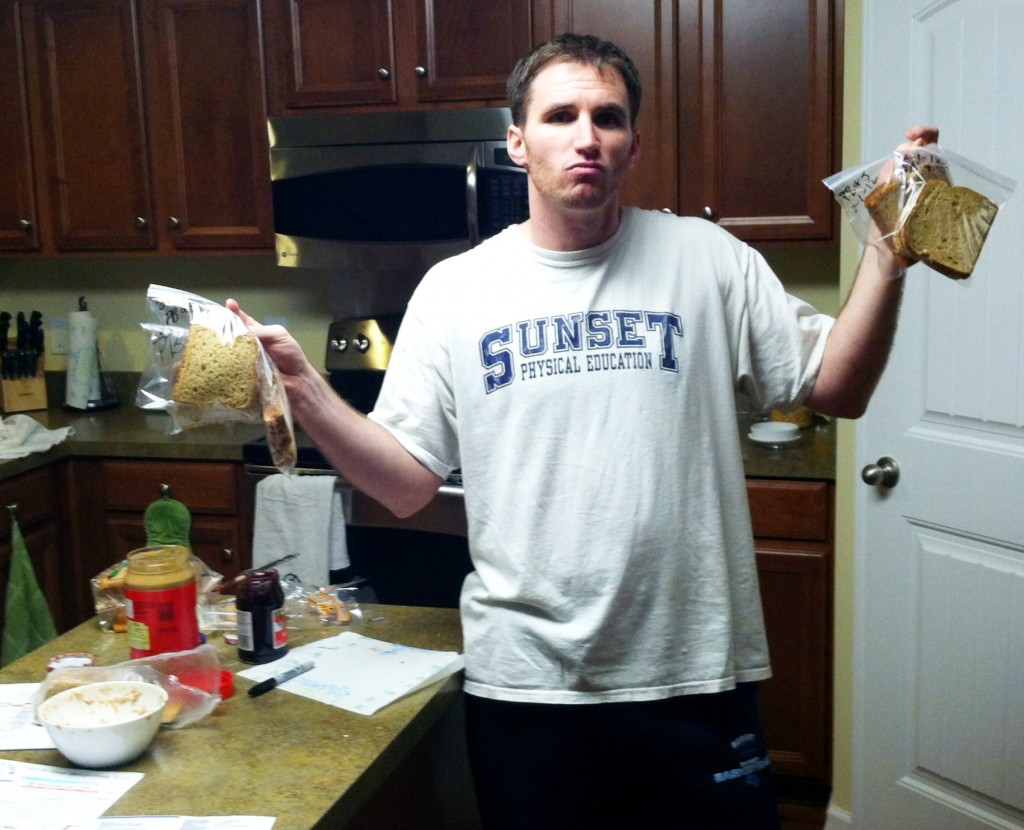 This is Casey's PB&J assembly line. He says he'll freeze them for us 🙂 Love him! Not quite my idea of meal planning, but the heart behind it warms my heart.
Looking forward to our love growing through acts of service despite our lack of quality time.
Pin It