I am so glad that I get to share my sweet friend, Kelly's, marriage story with you all. So often my blog has been full of the ups and downs that Casey and I have endured throughout our marriage, but I want you to know that not every couple endures such hardships within marriage.
Kelly and Nate's marriage is beautiful picture of a marriage that just works, and God knew what He was doing. But even still, there's much to learn and no one would say their marriage is "perfect." They needed a strong marriage to endure some of the trials they've had to face together. Just another picture of how every path in life is uniquely designed and there is not one greater than another. 
She doesn't talk about it much, but Kelly is an incredible artist. From graphic design to portraits that will seriously blow your mind and melt your heart, you want to see what she does with this awesome gift God gave her. Take a look at The Artist of Life. 
Please remember that when we share like this we are leaving ourselves vulnerable. This is our chance to love on Kelly. Please make sure to leave a comment thanking her for sharing or letting her know how her story has encouraged or comforted you.
Kelly Bailey married her husband, Nate, on October 26, 2008.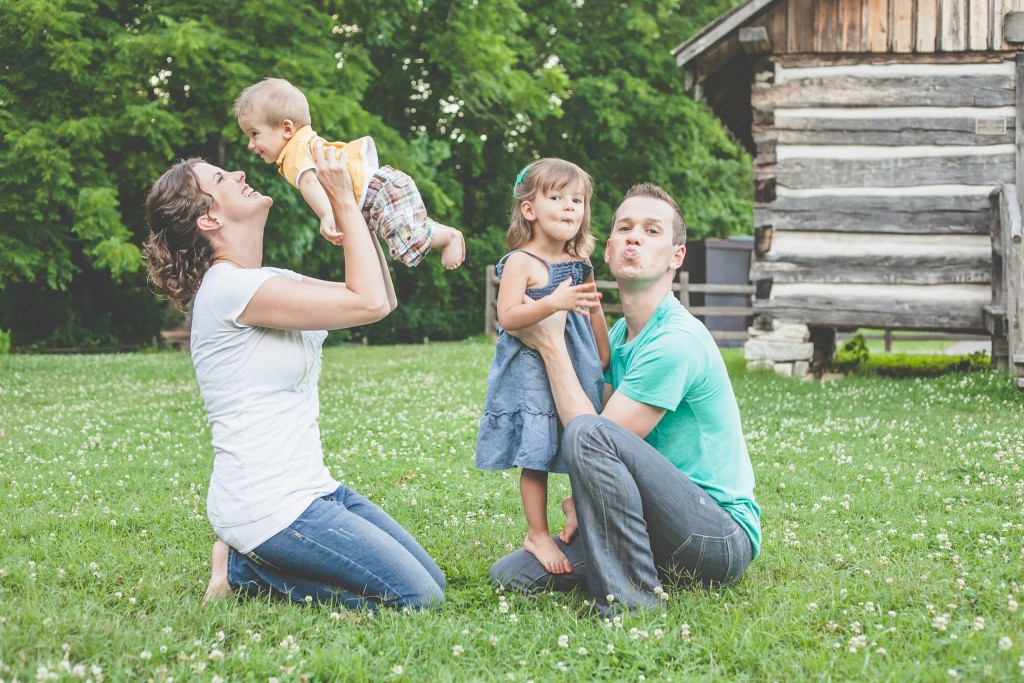 1)    Tell us your courtship story. How did you meet and end up married?
Nate and I had heard of each other by name from mutual friends, but didn't meet in person until Inversion (a young adult group at Fellowship Bible Church) had an outing: The Amazing Race.  We weren't paired on the same team, but I remember seeing him and hearing his name, thinking "So THAT'S the all-famous Nate I keep hearing about!"  This was in July of 2006.
Over the next few months, we saw each other in group settings and then realized that we worked out at the same gym and lived literally within walking distance of each other.  He knew a bit about training and I knew nothing, so he offered to work out with me.  (He claims that he had no interest in me at the time, and he's sticking with that story.)  I thought he was great, but didn't have googly eyes for him or anything.  He was so kind to everyone, I couldn't tell if he treated me any differently.
In November, Nate had tickets to a music event and my roommate tried to set him up with a friend of hers from Belmont to go with him.  She agreed to go, but not before I realized that I didn't want him to meet anyone "special."  Conveniently, something came up and she was unable to go after all, and Nate ended up asking me to go.  I suppose it was our first date.  In the months following, we hung out more and he eventually held my hand and kissed me.  I actually felt my heart skip a few beats and I had trouble breathing: those things you read about or see in a movie, but they actually happened to me. 
How did he go from being just some nice guy to being someone who could stop my heart with his touch? 
A few months later, on Easter in 2007, I met all of his family and knew that one day, they would be my family.  He was slower deciding about me, but eventually he realized we were made for each other.  Ha 🙂  We dated over the course of a year and 8 months before he proposed on stage at the Williamson County Fair where I was getting recognition on winning Best of Show for one of my paintings.  We got married 10 weeks later in Franklin, TN on the most beautiful day of my life.
2)    On your wedding day if someone had asked why you were getting married, what would you have said?
Someone did ask me this question before the wedding, and I responded, "I can't wait to 'do life' with Nate. He's my best friend and my world would not be as full without him in it."
3)    If someone asked you today why you have stayed married, what would you say?
Splitting up has never been an option for us.  From the beginning, we made the commitment to stay together through any trials and hardships that come up. Knowing that there was no easy way out, we have communicated with each other differently than some with an "escape route" might.  We bring things up that need to be worked through before they fester and cause issues – usually within the hour, but definitely within the day.  Nate is particularly good at seeking out resolution to a potential problem and addressing it.  He senses when I'm not myself and makes sure if there is anything he can do to make it better. In the rare event that it's something involving him, we have a mature, two-sided discussion and move on. He makes me feel safe.
4)    Do you have children? If so, how has having children affected your marriage?
We have two children, ages 3 and 15 months.  There are definite changes that happened in our marriage after having children, but they are mostly good.  For instance, seeing Nate with his kids loving on them and delighting in them only deepens my own affection toward him.  I see things in my kids that are so like their daddy and since I'm quite fond of him, this makes me happy :).  He's an amazing, engaged father and our children are blessed.
We agree on the major parenting issues, so we haven't experienced the strife that people assured us would come when we became parents and differing on things.  I'm sure things will come up, but we'll handle them.  I think one of the biggest things that have changed is that we have to be super intentional (and fail often) at making quality time for each other.  We're tired at the end of the day, and we sometimes have work or personal projects that "need" attention after the kids go to bed, and it's easy to just go into survival mode and neglect tending to the most important human relationship in our home: each other. 
5)    What has been one of your greatest trials in your marriage and how did you all overcome it?
I'm going to say this and it may not seem believable to some, but I can't think of a greatest trial in our marriage.  It's been nearly idyllic, and some struggles that we've had have not been between each other, but things we've weathered together like our son needing a major skull surgery when we wasn't even 4 months old. Or Nate quitting one job that he'd had for 7 years to take a new direction in business and the financial uncertainty that came during the interim.  These things were incredibly hard, but brought us closer together and closer to God because we literally were out of control and had to lean on each other and on the Lord to get us through. I felt like Nate was such a calming force during the months leading up to our son's surgery.  I'm so grateful for that.
6)    What has been the most challenging aspect of being a wife?
Definitely learning to be selfless.  Half of the time now with two kids, it's a miracle if I get a bit to eat for lunch.  I'll be starting to fix something and then think of him upstairs, probably starving in his office and I'm thinking, "He won't eat unless I fix something for him."  (It's true.)  And he probably doesn't want three strawberries and a string cheese to get him through, so I buck up and make a real lunch when of course it's more time consuming, but the look on his relieved face when I present him with a proper meal when he's been working so hard for our family is worth it.
Things like this are common:  We get into bed, all snuggly and warm, and I'm super comfortable and he has a splitting headache.  He definitely needs Tylenol and an ice pack and he shouldn't have to get up so I get it for him.  These are the times when it'd be so much easier to be selfish, but marriage is dying to yourself. Parenting is dying to yourself ad nauseum.  God's using both of these to chip away at my innate desire to make my life comfortable and easy for ME.  I'm a work in progress, but I know that there is likely no better training ground for selflessness than living in a home with three other people. 😉
7)    How has being a wife changed you?
Wow.  This is a really good question.  Looking back on who I was before tying the knot and now, I'm a remarkably different person.  It may not be easy to sift through what happened through marriage/kids and through just the passage of time and maturing, but I'll try.
I see my weaknesses and strengths now through a magnifying glass. There's just no way to hide either of them when someone knows you so intimately and deeply.  With that knowing comes the desire to change the things that aren't so pretty: selfishness, a judgemental spirit, a tendency to complain when things aren't going well, or a short fuse when I'm frustrated.  Marriage has softened me and made me more aware of my heart condition: one that's in constant need of repair.
Marriage has made me intensely grateful for a loving and strong husband.  I never even knew to ask God for certain characteristics in a spouse, but God went above and beyond giving them to me in Nate, and there's no way I could miss that.  I don't even understand how I snagged such a gem. 😉
Submission:  It never sounded like much to get excited about before marriage.  I have a strong will and have a tendency to feel like I'm right about a lot of things.  I won't say that submission terrified me, but I definitely would never have guessed how freeing it is.  I love knowing that it's really not about what I decide or want anymore: the guesswork is taken out of major decisions because I have a leader husband who listens to and consideres the merit of my take on things but ultimately makes the decisions. It's fantastic, and I'm so glad God thought up the whole submission concept.  It's almost like He knew how things work best. 😉
8)    What does date night look like for you?
These days when we want to go out at night, we have to have a sitter: usually my mom or sister.  We go to dinner or shopping (Home Depot counts as an exciting outing in our house! LOL) or we hang out by our favorite willow tree in Franklin.  One of our favorite dates this year was when we went to Chick-Fil-A and just dreamed about what we wanted out of this past year.  We made goals and shared our "what ifs."  It was wonderful.  We also really enjoy Arrington Vineyards, but we usually end up there with the kids.  When we can't get a sitter, we rent a movie on Apple TV or just put the kids to bed and eat a quiet dinner alone on the deck.  We do not do date night often enough, but we'll hit that point where we realize it's crucial (usually 2-3 weeks since we've had one) and just make it a priority.  This is an area we need to work on.
9)    What are the top three things/people that pull you away from or compete with your marriage? How do you deal with them?
Our kids.  Work.  And dare I say: Social Media?  Two of those are obvious and there's not a lot we can do about them.  The third one I've just realized is trying to compete for our time – mostly when we get into the bedroom for the evening after a long day.  Hopping on Facebook is decompression and we'll be lying there next to each other for 20 minutes, each scrolling through to see what's happened in our friends' lives, oblivious to the fine details of each other's lives.  Some days we're each doing our own thing  all day (sometimes under the same roof even) but haven't had a meal together until dinner and I feel disconnected from him.  When we finally settle down, we still aren't connecting, and it's the stupid phones.  We used to have a rule: no phones in bed, but I don't know what happened to it.  Maybe it's time to resurrect it… Okay, it's time to resurrect it.
10)    What role has community played in your marriage?
We are both people who like to learn from others' successes and failures. We have been blessed with older and wiser people in our lives and we make it a point to spend time with them to glean what we can from them.  We also have a number of wonderful couple friends who lift us up and make us want to be better parents or spouses or entrepreneurs.  They energize us and help us see other ways of doing things.  We had a strong community group at our former church who prayed and invested in our lives.  We know the value of community and try to use it to its fullest potential.  I know that our marriage is stronger for it.
11)     What's one thing you wish someone had told you before marriage?
Hmmm… I can't think of anything right off on this one.  We asked a TON of questions from been there, done that couples, and feel like we got some really solid advice before taking the leap.
12)    If you have one final thought or piece of advice to share with current or future wives, what would it be?
Laugh a lot. 
With each other and sometimes at each other. 😉  My husband is so much better at lightening up a tense situation than me, but I'm getting there.  I can be so serious sometimes!  It's really hard to be upset about your rough day when your husband stands on a desk to sing and dance to "I'm Too Sexy" until you almost pee yourself.  (This happened.)