It's 6:30 in the morning. The house, although full of family, is silent except for the slow sweet breaths and occasional squeak of MY SON. Pen in my right hand and my precious sleeping son in my left, this is what dreams are made of.
Silas Graham Bresnahan was born on Saturday, May 31, 2014 at 9:59 am in the morning. He weighed 6 lbs 2 oz and was 19 inches long. He is my little miracle and melts my heart with every coo and sigh.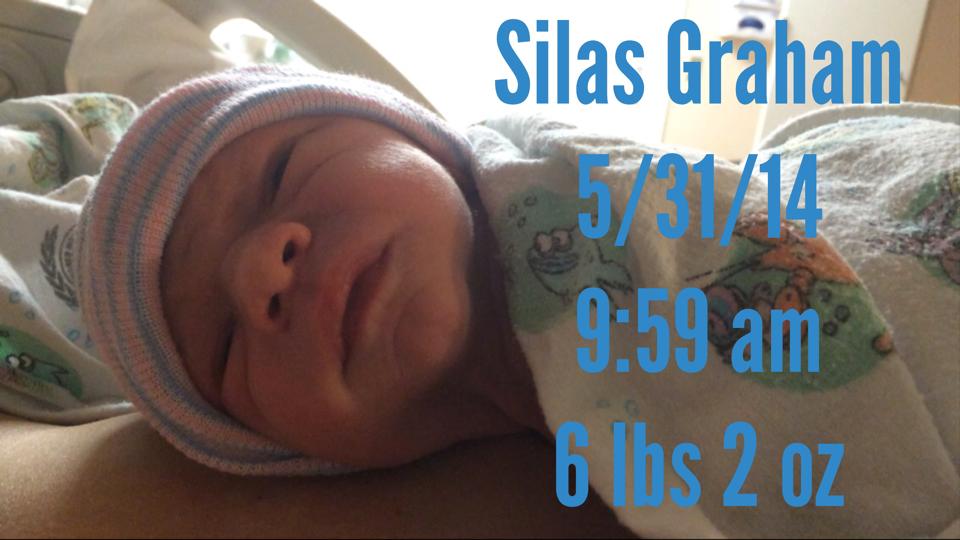 I look forward to sharing our birth story with you later this week. In the meantime, join me in welcoming our son, Silas.