An interview with Jennifer Lopez was recently published in Vanity Fair magazine. The article revolved around her recent split with her 3rd husband, Marc Anthony. In the portion of the interview that seems to have taken place before the announcement, J.Lo. admitted that it was "getting increasingly harder" to balance her career, kids and marriage. Apparently it became too difficult of a balance for them to manage because they soon split.
During the interview, Jennifer talks about how much easier it was to be married the first few years when they didn't have kids and she wasn't working. I personally don't believe that anything in life worth having comes easily. Sure sometimes it's harder to make your marriage a priority, but how we spend our time (in most cases) is our decision. If you're looking for a great marriage that just happens, you won't find it.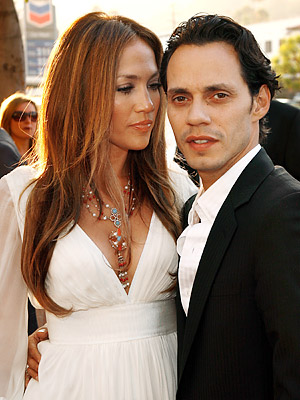 "Sometimes it doesn't work—and that's sad," Jennifer said.  What's sad is that Jennifer and Marc let other priorities get in the way of their marriage. It's sad that money and work were more important than time with each other. It's sad that once marriage became difficult the couple decided to abandon their commitment instead of reevaluating their priorities and making sacrifices. It's sad that on some days, my priorities and Jennifer's look the same (other than the famous entertainer part). I think we are all guilty of putting our marriage on the back burner now and then. I know I am.
So how does Jennifer feel about love on the other side of her 3rd split? "I remain an eternal optimist about love. I believe in love," Lopez says. "It's still my biggest dream. I am positive—determined to move forward with my life, bring up my babies, and do the best job I can as a mother, entertainer, and person. I now look forward to new challenges. I feel strong."
Maybe the love she's looking for can't be fulfilled by any man. Maybe in order to be the best wife and best mom she'll have to let go of being the best entertainer. What do you think?